[Certification Q&A (12)] We will answer mainly your concerns about PSE DC power supply (AC adapter)
Hello. It is a hori of the manager.
Basically, we don't offer useless authentication to our customers, but we still often ask them if there are any exceptions.
Unfortunately, it is more standard that there is no exception in authentication that "no authentication is required", and most of the relevant certifications, such as the RADIO Law designated by pse, PSC, and the Ministry of Internal Affairs and Communications designated by the Ministry of Economy, Trade and Industry, are implemented in some way.
Although it is a major premise to authenticate in such a way, for example, this PSE can assume two patterns, and there are more and more cases where the decision should be given which pattern to authenticate is increasing.
In particular, there is a pattern of using a DC power supply (AC adapter) of specific electrical appliances, and as I have told you several times on this page, there is a possibility that THE AC adapter can perform PSE procedures relatively inexpensively using a certain method.
For example, if the product you are contacting uses a DC power supply device (AC adapter), authentication of the product body etc. is not required, and you may need to complete the procedure for AC adapter: specific electrical appliances.
However, on the other hand, depending on the product content, ac adapters are used, but authentication of the product itself instead of the adapter other than specific electrical appliances may be required.
Then, the authentication cost becomes a little more expensive.
However, this is not decided without permission by the Company, but after confirming it with the Ministry of Economy, Trade and Industry, etc., we report it as a necessary formal procedure.
To the last, it is the Ministry of Economy, Trade and Industry that determines whether or not pse certification is present, and we have provided prior knowledge to customers based on our experience.
This time, I will mainly write about our case studies, but basically all certifications are made to order, so appropriate confirmation is required for each individual product.
Is the mobile battery charged with the AC adapter PSE?
In conclusion, if a mobile battery (lithium-ion battery) is built-in, it can be judged that it is not eligible for PSE (other than specified electrical appliances).
However, if it can be freely removed as an external mobile battery, the battery itself is also PSE, and the AC adapter is also pse.
Recently, there are many inquiries like this, for example, if the vacuum cleaner has a built-in mobile battery in the product body, the AC adapter is used to charge the lithium-ion battery of the product body, but the ONLY PSE required at that time is the AC adapter.
But on design (design?) The number of products that externally use this mobile battery is increasing, mainly imported products. Then the mobile battery will be subject to PSE.
In foreign countries, regulations may not change much due to internal organs and external mobile batteries, but in Japan, it is a quite big problem considering whether one PSE will occur as a result, and for small businesses considering import, authentication costs and the labor required to arrange.
In addition, the reason why an external battery is subject to PSE is that it can be used with products other than the main unit sold together.
The same is true for the same product that is available from the same manufacturer.
For example, if there is exactly the same vacuum cleaner B and C released by Manufacturer A, the battery will be considered a mobile battery for PSE when the external battery of B can be used as it is for C.
Of course, if you use an external battery, you can prepare a spare battery, so it will be convenient when you use it outdoors for a long time. Some customers are actually certified for that purpose.
However, for those who want to reduce authentication costs as much as possible and save extra trouble, this external battery problem may be a headache.
There are countermeasures, but it is unclear whether it can be adapted to all products, and this is also on a case-by-case basis, so if you are worried about this point, please contact us.
Was it true that the direct tube TYPE LED light using the AC adapter was said to be other than PSE specified electrical appliances?
In a previous Q&A(11) article
By the way, ac type (direct tube type) LED stand (direct tube type) of AC type (power outlet extends directly from the product) falls under the same category No. 290 "desk lamp" (other than specified electrical appliances), so please be careful.

(omission)

On the other hand, products that use DC power supplies (adapters) that have a lamp input current of DC (DC) (no lamp control device for AC/DC conversion) are not eligible for PSE. The adapter itself requires PSE.
I write, but I would like to supplement it a little more.
For example, if it is easy to attach, remove, or remove the electric light fixture (not the LED itself but the apparatus for emitting LEDs) connected to the terminal of the AC adapter, a PSE (specified electrical appliance) of the AC adapter is required.
On the other hand, if it is not easy to attach, remove, or remove such as the adapter and the electric light fixture, there is a possibility that it corresponds to the above "desk lamp".
Then, since the judgment which is easy and is not easy becomes a case-by-case, consultation for each individual product is necessary. In general, it is judged that it is easy to attach and detach those connected by terminals or USB, etc., but just in case, please remember the above provisions.
Then, as for the question, I do not know how familiar the trader who has said that is familiar with PSE, but for the time being, please check the connection between the adapter and the LED light body.
Do I use an AC adapter to supply power in radio law products, do I need a PSE?
It is a little off from this theme, but this is also a recent question, so I will answer it.
Basically, the radio law and PSE are completely different on the same product.
Therefore, pse is not exempted because radio law certification was performed. Even a single product must meet all of the required certifications.
However, one hint can be said, for example, there are many cases where the unit price of radio law products is high, and there are many cases where you want to introduce them experimentally from about 100 units first without purchasing in large quantities.
Then, as radio law certification is done, it is also possible to procure and use PSE-acquired adapters sold in Japan for adapters.
Perhaps considering the cost of PSE procedures, if it is about 100 units, domestic procurement will be faster and cheaper.
So, although we are a radio law terminal, it is necessary to use an AC adapter for power supply, but there are two ways to do so, PSE procedures and domestic procurement, and customers make judgments on that.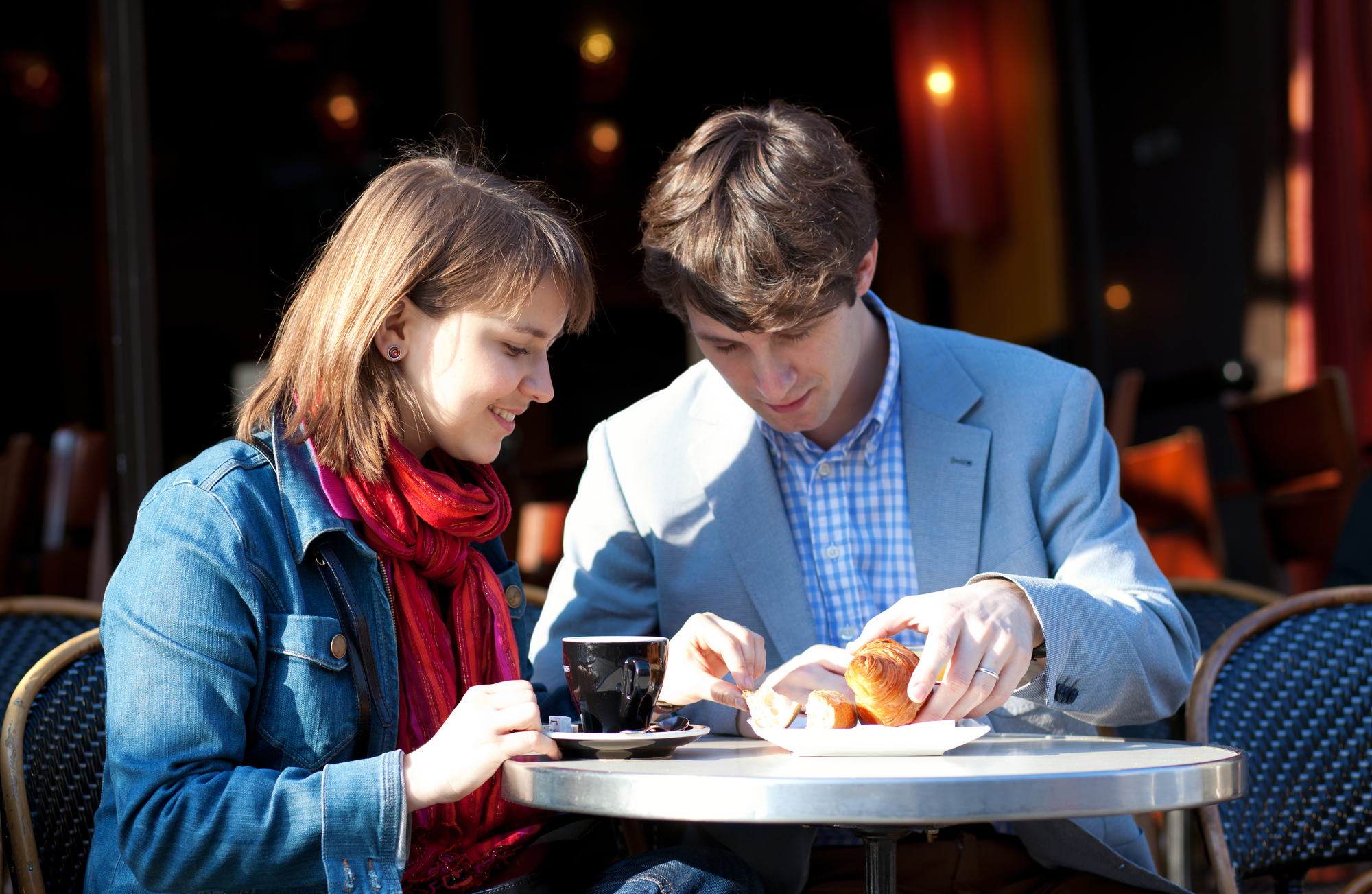 Is it PSE eligible for use at unveiling parties?
From here, it will be a little far from the AC adapter.
As I have introduced several times, the PSE Act (Electrical Appliance and Material Safety Act) stipulated by the Ministry of Economy, Trade and Industry has the following articles.
A person who sells or displays electrical appliances for the purpose of sale in violation of article 27, paragraph 1 of the Act will be subject to imprisonment with work for not more than one year or a fine of not more than 1 million yen or both.

In short, if you perform a PSE inspection without delay, apply for a business or import notification to the Ministry of Economy, Trade and Industry, display the PSE correctly and not be a product, you will not only sell it at the store, but will be subject to penalties even if you display it for the purpose of sales.

Here, there is a problem of legal interpretation, but the "display for sales purposes" in the text widely means sales activities, and it is also applicable to have them used at product announcements etc. rather than just selling at stores.
Certainly, if you say that an accident will not occur while you are using it at the product unveiling party etc., it is not so.
On the other hand, if you do not have customers use it at a mere exhibition, and you are really exhibiting, you have received the opinion directly from the Ministry of Economy, Trade and Industry that it is not a problem if you display "This product itself cannot be sold".
In short, regulations will also change depending on the content of the trade fairs to be exhibited and the way we exhibit our products. The best part is that all the PSPE inspections are completed before the trade fair, but if it is difficult by all means, please proceed with the story while checking with the Ministry of Economy, Trade and Industry.
Is it okay to display the PSE mark itself with the product logo because it is cool?
Let's not do it from the conclusion.
Please take a look at the product logo before! When you look at it from the customer, both diamond-shaped PSE and round PSE were displayed along with the logo.
The moment I saw it, I was quite surprised, but as a customer, the PSE mark itself is cool, and if you display it with the product logo, you can appeal the high safety of the product, so I devised it.
I gave a high money and performed PSE certification, so I understand the feeling of wanting to appeal it, but as a basic idea,
(1) The PSE display displays product internal information such as the operating voltage together.
(2) Displaying the PSE mark in a place unrelated to (1) may be subject to penalties
(3) All electrical products allowed to appear on the market are obligated to display the PSE mark, and the relevant product has a display and is natural, so it should not be appealed basically
There is a thing.
By the way, since this customer's product is a diamond PSI, regardless of round PSE, it is more confusing to display it at last, so I told them not to display it around the logo.
Citation: Ministry of Economy, Trade and Industry_Electrical Appliance and Material Safety Act_Flow of Notifications and Procedures_Example of Display
PSE often checks various things such as checking inspection costs and checking the inspection period, but I think that it is quite difficult to check the peripheral information of such laws if you have little experience in certification.
In addition, there is a possibility that a missing omission will come out by all means while proceeding with confirmation.
We accept the first consultation free of charge, so please feel free to contact us if you have any questions about PSE or other certifications.
Announcements
We are currently recruiting agents for our certification agency business.
Why don't you start a side business with a certification agency model that makes a profit of 100,000 yen or more with a single order?
For details, please access the information page from the banner below.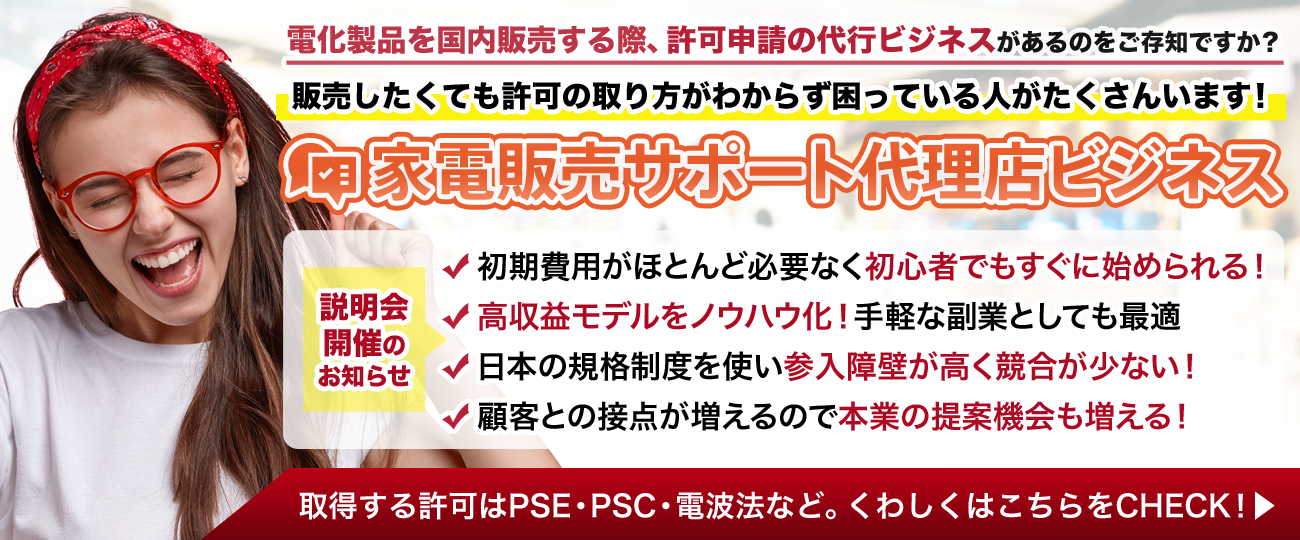 認証・中国ビジネスに関するお問い合わせは
INSIGHT WORKSホームページから
メールでのお問い合わせ
認証ビジネスについて学びたいなら最新情報をキャッチ
無料メルマガ「認証の原理原則」に登録!
数々の認証を経験・成功させてきた堀雄太が認証ビジネスに軸にして、中国・日本における新規認証ビジネスの構築の仕方や、中国ビジネスなどを紹介しています。
初めて認証に取り組みたい方へのお役立ち情報や、自身で依頼主様の認証サポートを行いたい方に向けてセミナーや勉強会なども予定しておりそうした情報をいち早く告知させていただきます。
2020年8月21日(金)より毎週1回配信!