Yokohama DeNA violates the Radio Law!? Explanation of the meaning of protecting the Radio Law in the first place and the latest trends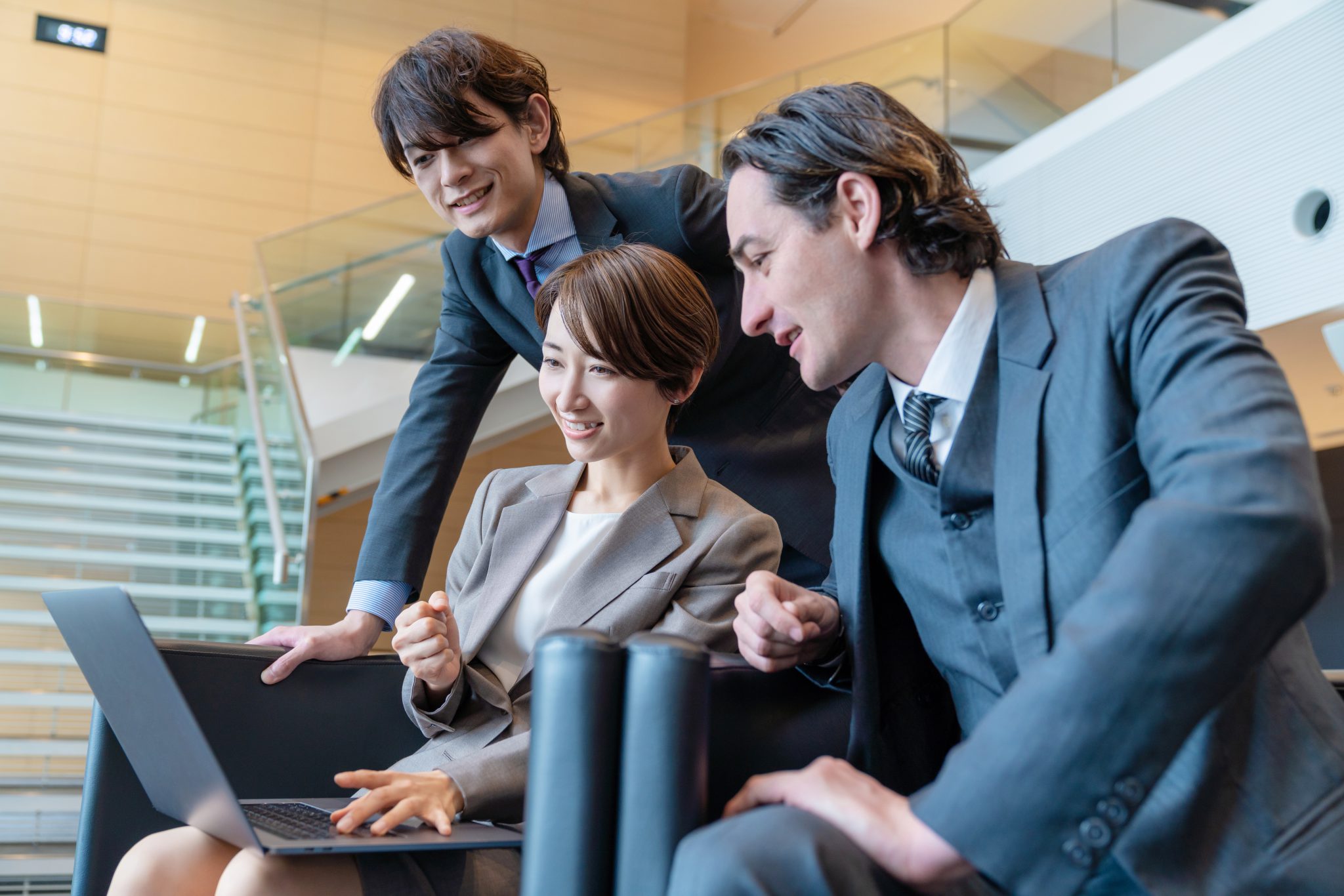 Hello. It is the moat of the caretaker. I wrote an article about a case where a novelty distributed by a major company in the past was voluntarily recalled for violating the Radio Law. In addition, the violation of the Radio Law of Mobile Phones by Rakuten Mobile became a hot topic.
ノベルティグッズの会社様、企業のノベルティ担当者様、御社の販促品はPSE・PSC・電波法などの認証はキチンと行っていますか?
This time, a violation of the Radio Law was discovered in a novelty smartwatch distributed by professional baseball team Yokohama DeNA. This time, while taking up the case, I would like to explain the meaning of the Radio Law certification and the latest trends while picking up related news.
The novelty of the professional baseball team Yokohama DeNA violates the Radio Law!?
In April of this year, a violation of the Radio Law by Yokohama DeNA was discovered.
Yokohama DeNA BayStars announced on April 4 that they will voluntarily recall smartwatches, which are fan club member benefit goods. It is said that certification of conformity to technical standards for smart watches (so-called technical conformity marks) had not been obtained. The corresponding products are special member benefit goods of the official fan club "B☆SPIRIT Friendship Association" for the 2022 season. The company explained, "There is no problem with safety, but if you use it, you may be accused of violating the Radio Law, so please stop using the smart watch immediately." Quote: IT MEDIA NEWS_ Yokohama DeNA collects smartwatch of fan club benefits because "technical suitability" has not been obtained
There is a comment that "there is no problem with safety ~~", but it is unclear on what basis it is said so. As long as the Radio Law test has not passed, it is not possible to say that there is no problem with safety. Of course, if you say in such a state, "I don't know if there is a safety problem, but I will collect it because it is a violation of the Radio Law", I understand that you think that you will be distrusted. However, I think that it would have been better if it was simply "I will recover it because it violated the Radio Law". However, what I am curious about in this case is what the person in charge was doing? That. If you are not familiar with Radio Law certification and other Japanese licenses such as PSE to some extent, it is important to recognize that it is dangerous to handle such novelties. However, I think it is significant that such a major company that everyone knows has admitted the fact that it violated the Radio Law. It is also true that there are still people who continue to sell without hesitation while knowing that they are violating the Radio Law without considering the safety of users and society. I hope that the outcome of this incident will serve as a deterrent to such people.
In the first place, what is the meaning of Radio Law (technical aptitude) certification?
This media has also repeatedly stated that it is necessary to obtain Radio Law certification. For example, under the PSE (Electrical Appliance and Material Safety Act), it is assumed that the safety of users may be threatened by ignition accidents and electromagnetic interference (EMI) caused by products that have not been properly tested. Then, what kind of things are there in the Radio Law? I'd like to quote a recent article that mentions that part.
Foreign-made devices that emit radio waves are on the market, and there are cases where communication devices such as aircraft are jammed. There are conspicuous examples of people purchasing equipment that does not conform to the standards stipulated by the Radio Law on the Internet and using it without noticing it. The Ministry of Internal Affairs and Communications has warned that "the use of non-standard equipment may endanger the lives of many people." Quote: Yomiuri Shimbun Online _ "What does it mean to affect distant airplanes"… Non-standard foreign-made cameras and radios, unknowingly jamming
In Japan, there are many devices that use radio waves, such as aircraft, medical equipment, ambulances, and artificial satellites. If there is anything that interferes with these radio waves, the above-mentioned important radio wave equipment may be damaged, and there is a possibility that chaos will occur in society as a result. For example, if there is a malfunction in an aircraft or a measurement error in a medical device, it is a life-threatening problem. Therefore, in order to prevent radio waves from interfering with each other, there is a frequency band that is also assigned to wireless radio wave equipment used by general users, and if it is used within it, there is no particular problem. Just don't know if the product is really in the allocated frequency band, don't check. In particular, there are many overseas products that do not take into account the frequency bands of Japan, so there is a radio wave method (technical aptitude) test to confirm that. It is not only a large number of products, but it does not mean that it does not matter because it is a small number of 1 ~ 2 pieces. I don't know how dangerous some of the few products that have not been inspected are. If you are dealing with Radio Law products, you must conduct radio law tests to ensure the safety of Japanese society before selling them. By the way, the Radio Law is a law in which the business operator selling is not punished, and the user who uses it becomes a crime. According to a person from the Ministry of Internal Affairs and Communications, it is a "monkey law". Under the current law, business operators are not actually punished, but from the viewpoint of "compliance", I would like business operators to firmly protect them.
The Ministry of Internal Affairs and Communications develops advertisement for proposals against illegal radio waves
The Ministry of Internal Affairs and Communications, which has jurisdiction over the Radio Law, has been widely disseminating advertisements on proposals (strengthening of crackdown) concerning illegal radio waves.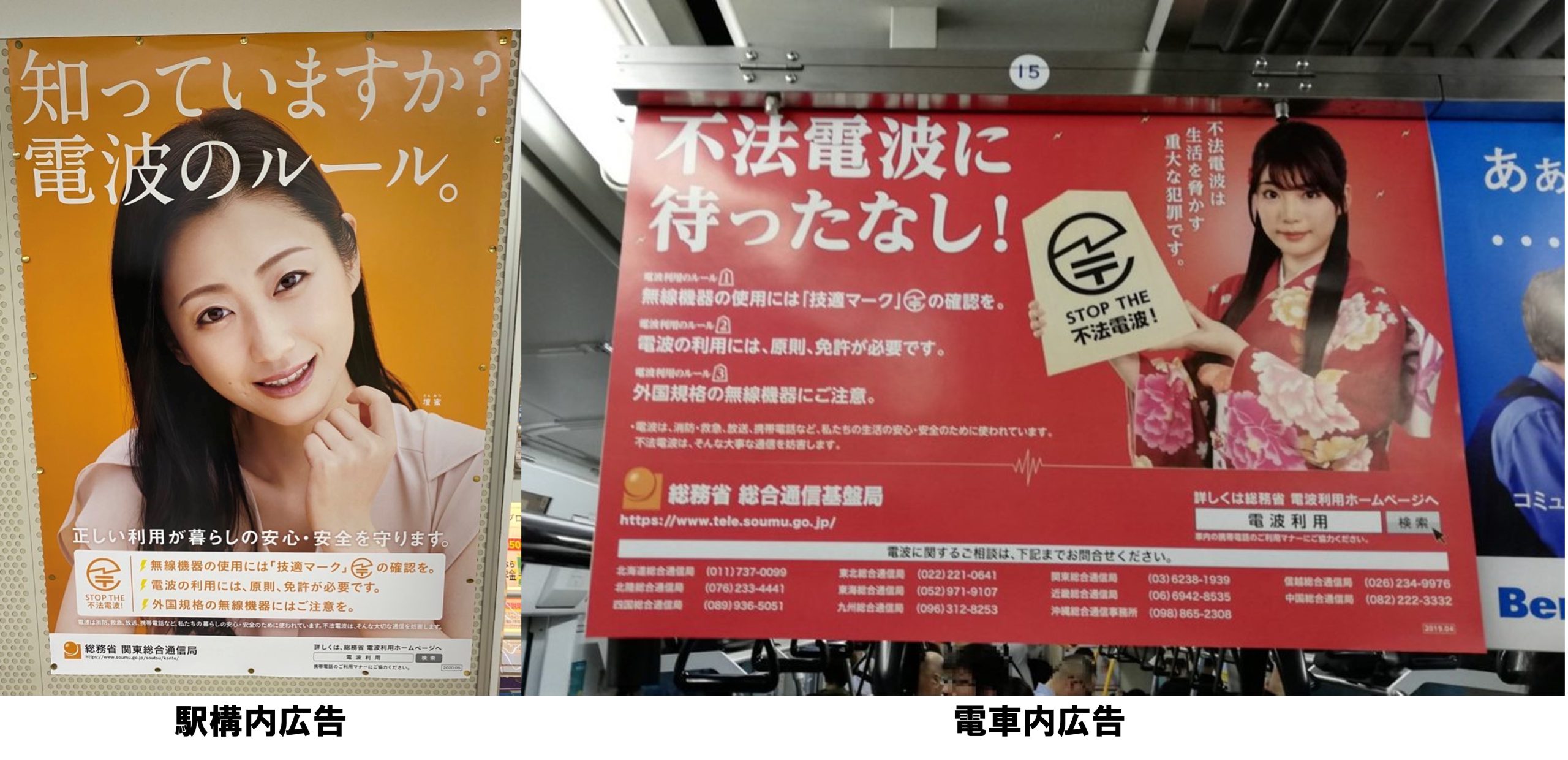 In addition to the fact that violating the Radio Law is a serious crime, we call on people not to use equipment that has not been certified by the Radio Law, and to report illegal radio wave products if they are seen. To be honest, before that, I think that the law should be revised so that sales companies that violate the Radio Law can be cracked down, but that is something that cannot be done at present. In any case, it is true that laws that should not infringe on the violation of the Radio Law and that they are not actually cracked down, but it is also true that the eyes of compliance in society are becoming stricter. Let's understand the background of Radio Law certification and follow the necessary procedures firmly.
Movement to increase Wi-Fi radio wave allocation
I explained that the frequency bands that can be used by each product are defined so that interference does not occur, but I will quote an article about changing the assigned frequency.
The Ministry of Internal Affairs and Communications (MIC) compiled a policy on January 19 that allows new radio waves to be allocated to next-generation wireless LANs. It has a communication speed 1.4 times that of the current one, and communication obstacles and delays can be alleviated by using new radio waves. The opening of additional radio waves will also be discussed in fiscal 2022. Wireless LAN is indispensable for easily connecting smartphones to the Internet at work, at home, and outdoors. It has been pointed out that the speed slows down when users concentrate due to the spread of telecommuting and other factors, and congestion elimination is required. Quote: Nikkei Electronic Edition_ New Radio Wave Allocation to Wi-Fi Ministry of Internal Affairs and Communications to discuss additional opening-up
The increase in telework due to the impact of the coronavirus is truly a major social revolution. In such cases, the Ministry of Internal Affairs and Communications also tends to change the allocation of frequencies to make it easier to use radio wave products that are needed by society.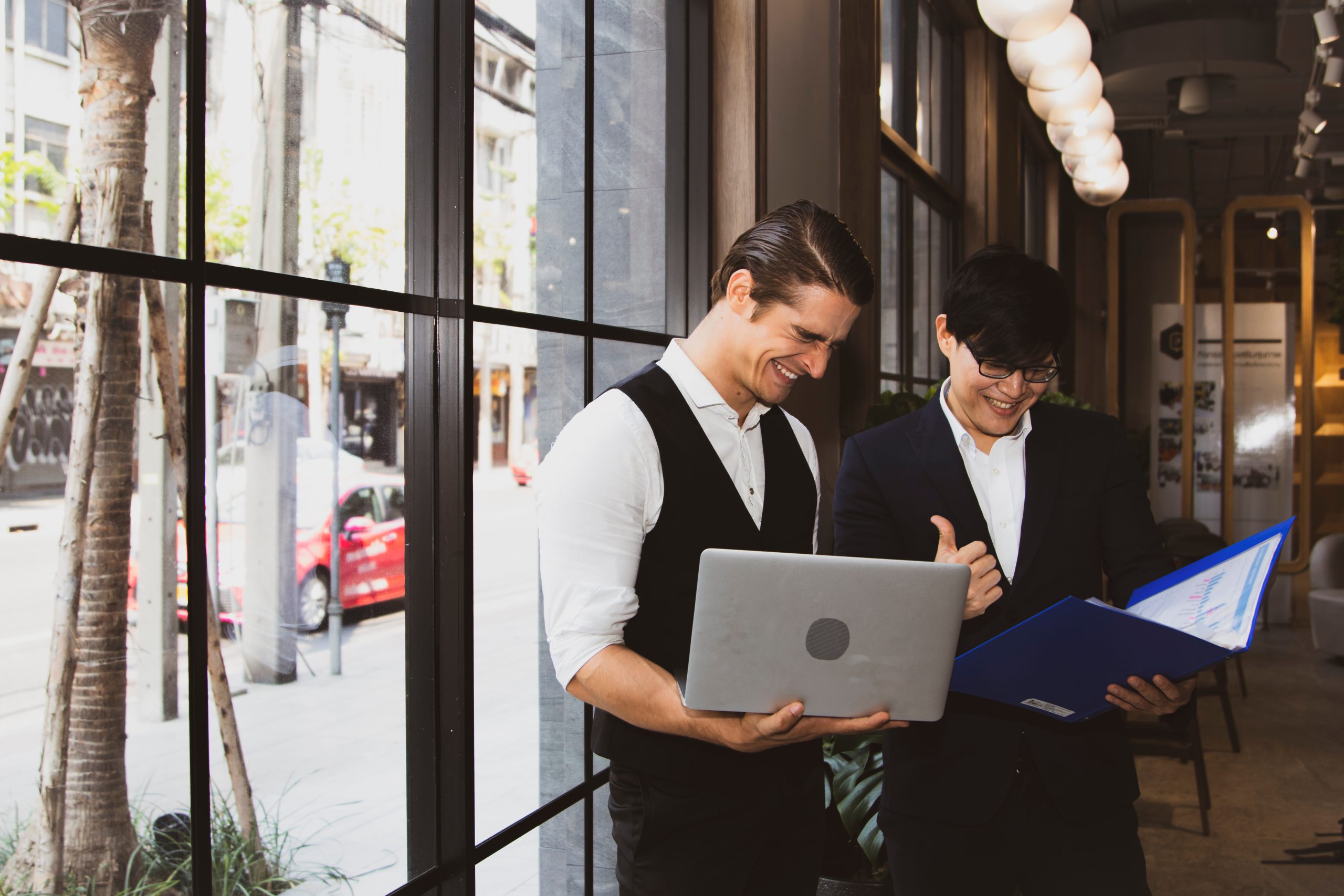 A new power supply system in the age of telecommuting
Finally, we will introduce the most advanced radio wave law equipment for the telework era.
Professor Maki Shinohara of Kyoto University and Panasonic have developed the "Enesphia," a system that wirelessly supplies power using microwaves (pictured). By using a power transmitter and a small power receiver, wearable terminals, machinery and equipment can be used power-free. In anticipation of the revision of the Radio Law in 2022, the aim is to develop a power supply system that utilizes radio waves. Samples will be available after April. Quote: New Switch_Amazing system to supply electricity with microwaves, Kyoto University and Panasonic to realize electricity-free
Since it can send electricity by radio waves, it seems to be attracting attention as a product that can omit wiring equipment that tends to be complicated in a telework environment. Due to changes in society, such products will continue to appear in the future. However, one thing that worries me as a certification expert is that power transmitters may be subject to PSE (Ministry of Economy, Trade and Industry). When the Ministry of Internal Affairs and Communications and the Ministry of Economy, Trade and Industry become involved in a single product, it becomes increasingly complicated as a business operator. If possible, I would like it to be combined into one, but since permits and licenses are also the interests of each ministry and agency, it may be difficult to do so. As a business operator, you will need to have the knowledge to wisely assess the necessary certification.
Inquiries about certification in Japan
Please contact by E-mail