PSE not eligible!? However, is JIS standard certification as an electrical equipment necessary? How to iec certified products produced at overseas factories equivalent to JIS standards?
Hello. It is a hori of the manager.
Recently, we have been increasing the number of inquiries about certification of large electrical equipment. Customers have also misunderstood that "PSE because it is electricity", but basically, in PSE, the equipment subject to regulation is listed in Appended Table 1 and Appended Table 2 of the Ordinance for Enforcement of the Electrical Appliance and Material Safety Act.
Among them, there are many cases where the upper limit of rated power consumption is set, such as "the rated power consumption is limited to those with a rated power consumption of 300 W or less".
For example, in the case of electrical appliances and materials that state that the rated power consumption is limited to 300W or less, "equipment with a rated power consumption of 310W" is not subject to the regulations of the Electrical Appliance and Material Safety Act, and no business notification or other notification business operator is required. This means no PSE testing is required.
Basically, PSE is intended for home use, i.e. those used by the general public. Therefore, products with such large capacity are not subject to PSE.
Some are not pse targets! hooray! You may think, and of course, I think that there are many people who introduce it as it is because it is not a PSE.
However, it is also true that there is a disadvantage of introducing pse-in-scope products to the market as they are. Here is an article that summarizes the problems and how to deal with such problems.
To be honest, I'm saved to be told that it is not eligible for PSE, is it okay to sell electrical appliances without the PSE mark?
This time, although it is not a PSE target, the rated power consumption is so large that it cannot be compared with PSE, and I would like to write about test setup of (large)electrical equipment that must be certified to JIS standards in order to distribute it to the market, notification to the Ministry of Economy, Trade and Industry, etc.
【Trivia】What is the rated power consumption?
I wrote "rated power consumption" at the beginning, but I will introduce what it is by quoting an article that is well settled as trivia.
Difference between rated and power consumption

Power consumption is the amount of power consumed when using electrical appliances. On the other hand, the rated power consumption is the amount of power consumed when all functions are used to the fullest.

For example, in the case of an iron with a thermostat, the heating stops automatically at a constant temperature after heating. Then, when the temperature drops, the overheating switch is turned on again. In this case, the power consumption when the heating switch continues to operate without turning off is the rated power consumption, and the time when the heating switch is turned off is also included.

Even if the iron has a rated power consumption of 600W, the power consumption may be reduced to less than 300W.

In this way, thermal equipment with thermostats does not know how much the actual power consumption is even if only the rated power consumption is seen.

Conversely, home appliances with only fluorescent lamps and strengthless timer functions (such as toasters) do not differ significantly in rated power consumption and power consumption. In this case, it may be used as a guide to how much power is consumed by the rated power consumption.
Quote: Electricity Comparison InnsWeb "What is the rated power consumption?"
https://denki.insweb.co.jp/teikaku-shouhidenryoku.html
Normally, general users are concerned about power consumption (electricity cost), but the rated power consumption is the maximum value of the power used, and this content is important in pse.
What constitutes JIS as an electrical equipment?
There is no kiri, but to be honest, if you are not involved in electrical-related work such as various low-pressure electrical equipment, various building electrical equipment, electric wires and cables, low-pressure circuit breakers, transformers, cubicles, solar power generators, low-pressure cabinets, etc., there are only things that you can not see on a daily basis.
Many of the large-scale electrical equipment that conforms to JIS standards is mainly commercial facilities, factory facilities, farm facilities, etc., that are not used in ordinary households. On the other hand, electrical appliances and supplies used, such as general households, are subject to PSE.
Of course, some special products do not fall under jis standards, and they can be handled without a really no test. In other words, there is no law to control.
However, since most electrical equipment falls under some JIS standard, such equipment will be tested necessary, thoroughly confirmed safety, and then hit the market. The safety of Japan is that it is protected by a truly invisible certification.
Occasionally, there are customers who check the cost of PSE inspection of larger products, but it is overjoyed to tell them that they are not subject to PSE in terms of power capacity, but rather it is unclear whether confirmation as an electrical equipment and true safety can be ensured.
However, if you are overjoyed without paying PSE costs, you will never do safety tests or JIS certification, so it will only be difficult, so I try not to give information too much here.
By the way, (some) electrical equipment JIS is like a request test, so the elements of round PSE are strong, and there is certainly a loophole that you are not doing. However, since the risk is also high, there are many cases where it is strictly checked whether the JIS test is performed from the wholesaler or the sales destination.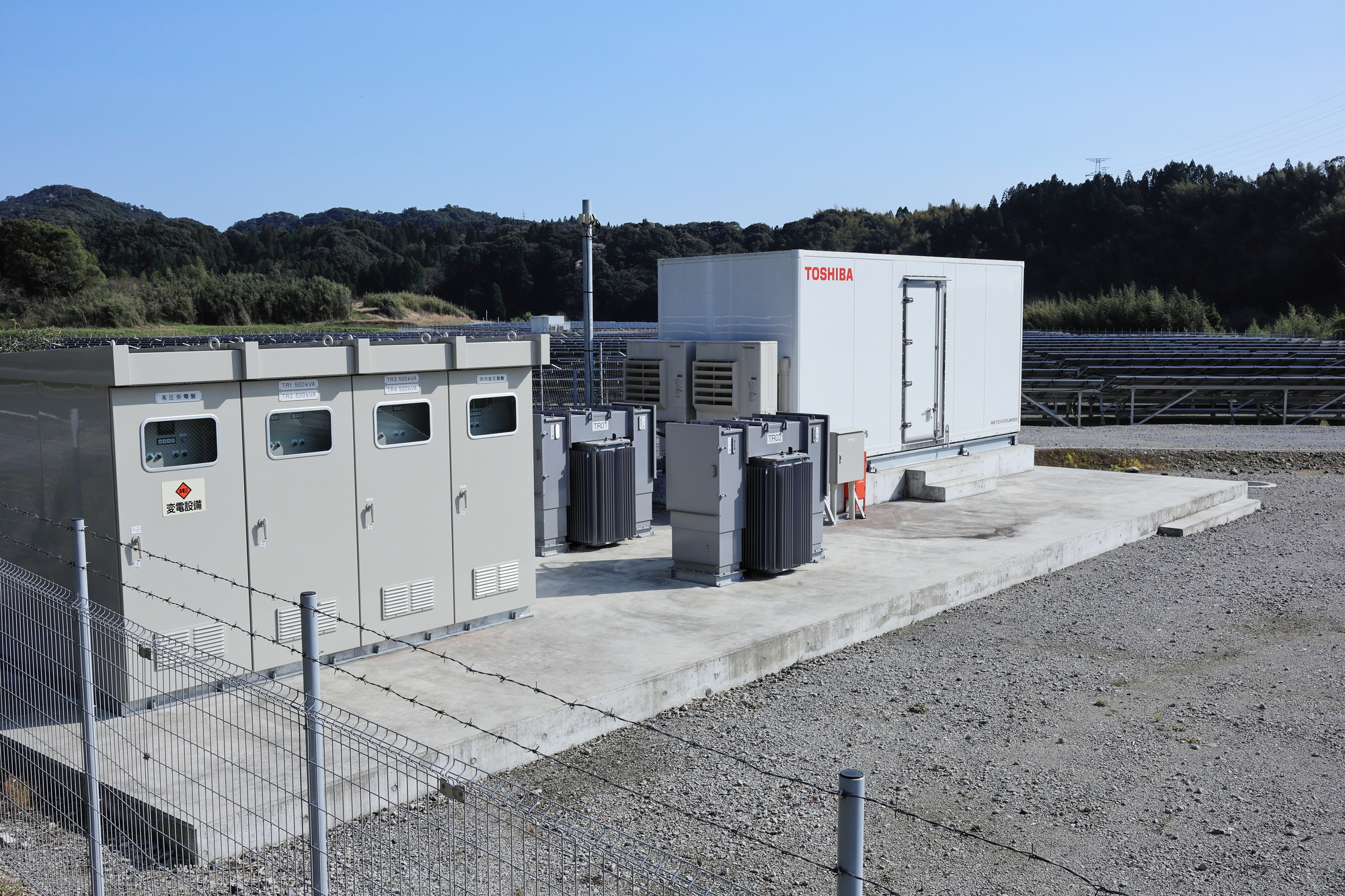 The electrical equipment seen outside like this is a mass of Japanese certification.
Currently, an increasing number of companies are considering introducing electrical equipment for overseas production.
Originally, most of the large-scale electrical equipment subject to JIS standards was domestically produced. After all, it was dangerous, and in the meaning of ensuring the safety of Japan, most japanese engineers developed, designed, and produced in Japan.
However, recently, production technology in China and other countries has been greatly increasing, and this is a story I heard from customers, but in Japan, due to the shortage of raw materials such as copper, it seems that it is unclear when the next production will be completed even if it requests production.
Under such circumstances, many Japanese companies are looking at overseas products, but on the other hand, large electrical equipment needs to be JIS certified, and only Japanese inspection organizations can do so. In other words, it was a situation where it was not possible to do it though it wanted to finish it by import.
However, our services can overcome this situation.
Overseas inspection organizations can respond with IEC instead of JIS
First of all, there is no overseas inspection organization that can perform JIS tests and certifications in accordance with JIS standards. Of course, you might find it if you look for it, but even if there is, the number will be very small. Then, in the end, it does not make much sense even if the JIS test can be done at the inspection organization in China.
If the inspection engine is in Shenzhen, Guangdong Province, and the factory was in Jiangsu province and Suzhou, the cost of the sample transportation costs too much. Especially for large electrical equipment.
The next is the main problem, but there is still no Chinese inspection organization that can do JIS tests. Because the JIS standard is very detailed, there is no need or merit that overseas inspection organizations can devote resources to.
On the other hand, there are many inspection organizations that can be done with IEC (International Electrical Standard). And JIS and IEC are compatible, for example, jis4000, and iec0001, 0002, 0003, 0004 can be combined to replace it.
In this way, it is possible to designate an inspection organization that is relatively close to the factory and perform IEC tests in accordance with JIS standards.
But what you want to be careful about is that
(1) Since it is impossible for inspection institutions to coordinate IEC tests equivalent to JIS, the know-how of our Chinese engineers is necessary.

(2) Since it is not possible to cover 100% jis standards even if it is replaced by IEC, if you want to achieve perfection, you have to do JIS test in Japan.
The quality of chinese products today is quite high, so I think that there is basically no problem if you suppress the points, but ultimately it will be the judgment of the business owner.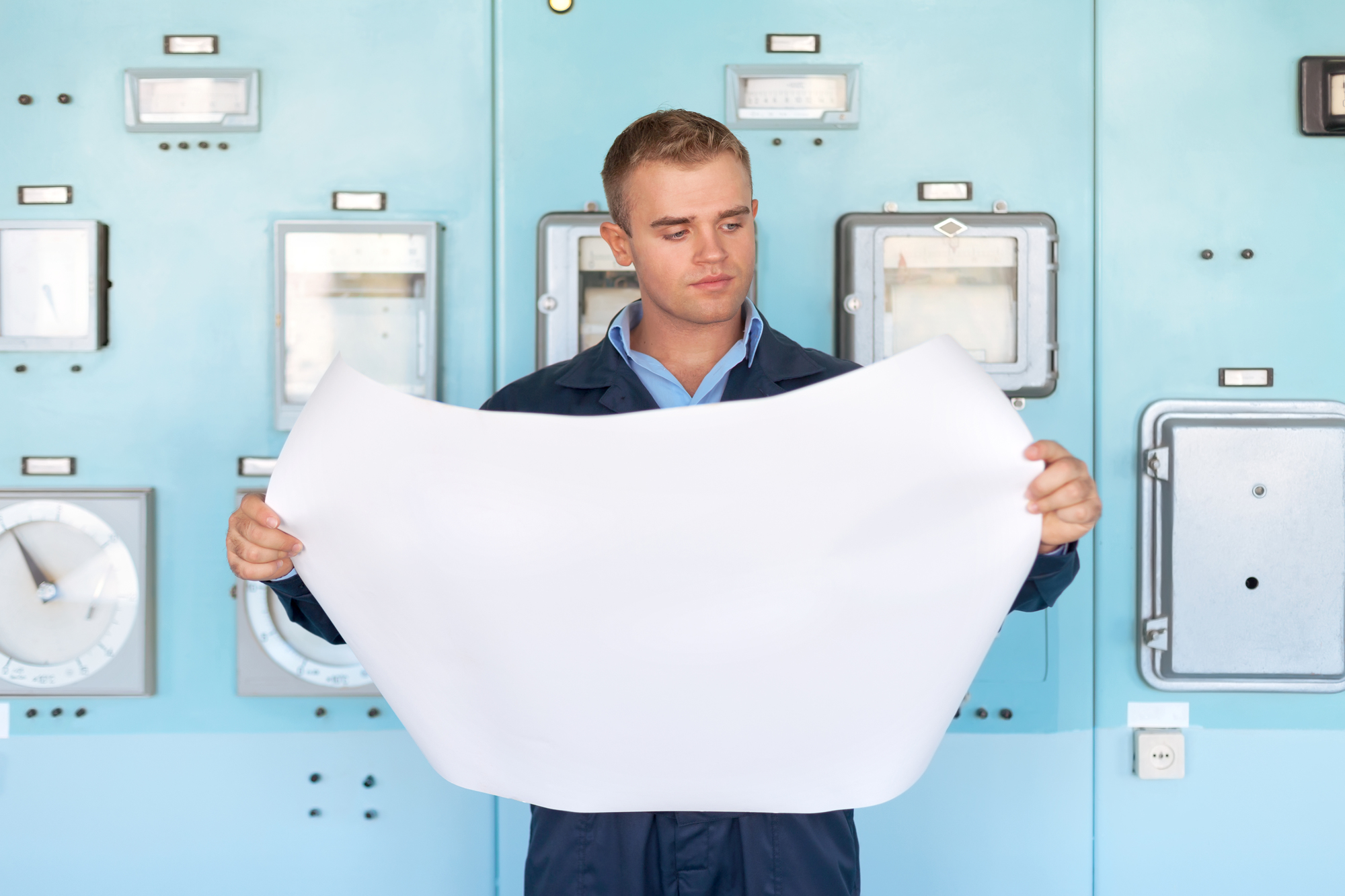 The ministry of economy, trade and industry reports electrical equipment to different destinations.
Pse and other products are handled by the Product Safety Division of the Ministry of Economy, Trade and Industry, and the Industrial Safety Division for electrical equipment.
If you do not know such things, you will not know where to report as a whole, so I think that you can suppress the information firmly.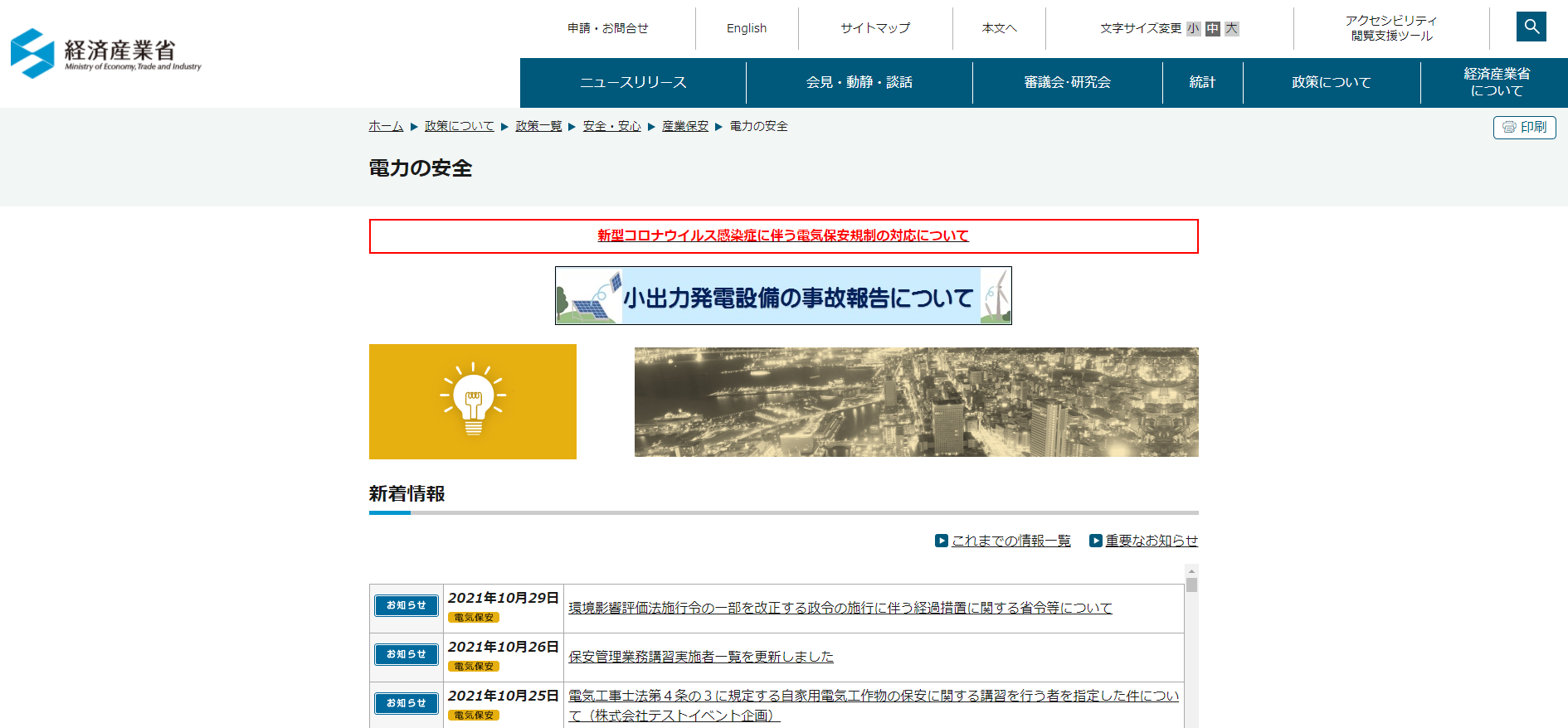 Citation: Ministry of Economy, Trade and Industry_Electricity Safety
The most important thing is user safety
As I always write, the most important thing is user safety when dealing with any electrical appliance or electrical equipment.
It is not legally wrong to introduce it as it is because it was not a test subject, but please remember that there is a risk that an accident will occur by handling the product.
For that purpose, minimum inspection will be necessary, and I think that it is an obligation as a business operator to investigate what kind of test is required for the product that you are thinking of handling. It's too late since the accident happened.
We also accept such consultations, so please feel free to contact us about each test such as PSE for electrical appliances and JIS and IEC for electrical equipment.
Inquiries about certification in Japan
Please contact by E-mail