How to proceed with the first inspection (lot inspection) of the Consumer Goods Safety Law PSC laser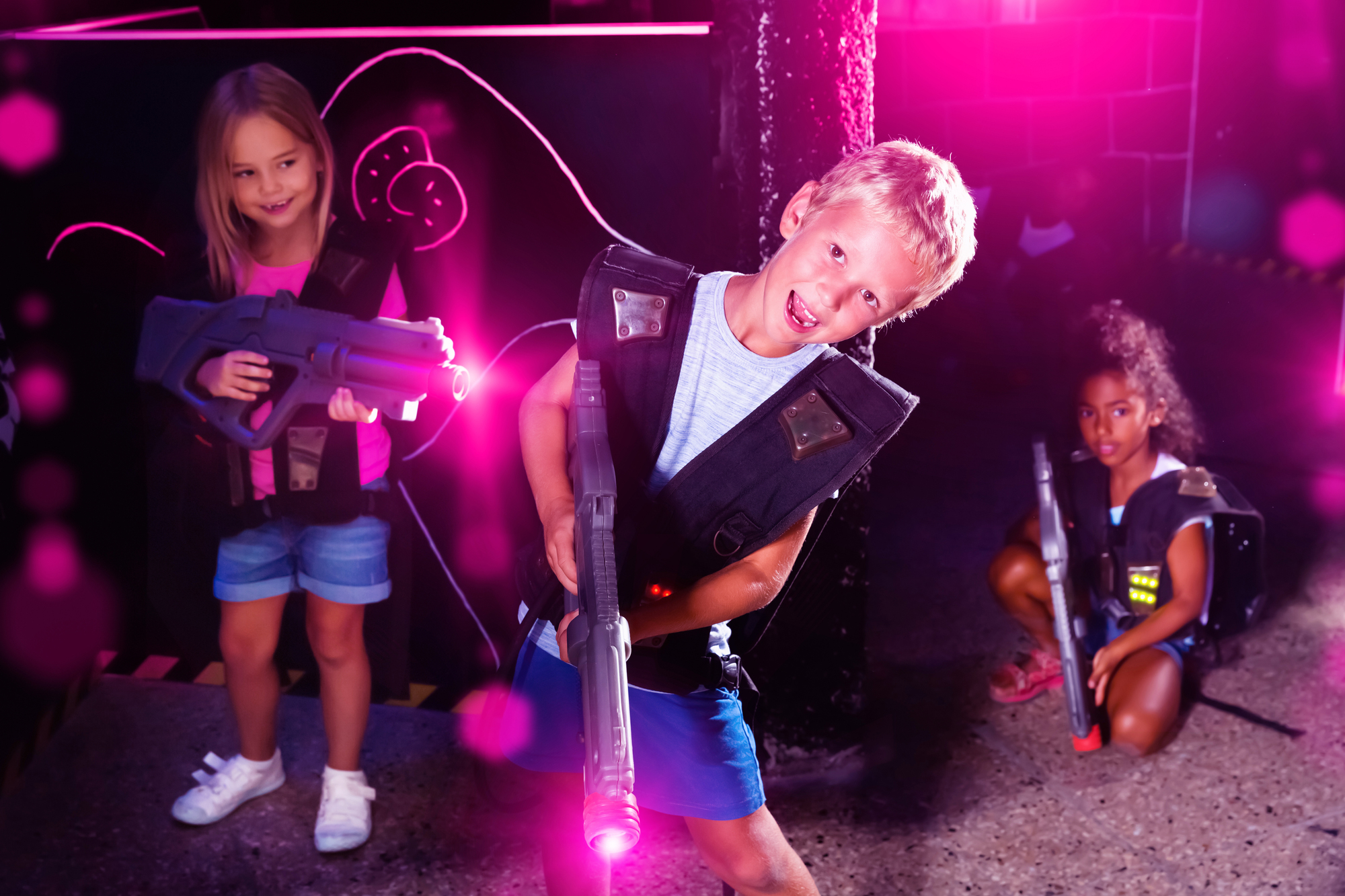 Hello. It is the moat of the caretaker.
Recently, it seems that Amazon is increasingly exposing laser products that do not meet the standards of the Consumer Goods Safety Act (PSC) and have not been properly inspected in the first place.
Among them, we have received many inquiries from businesses that are asked by Amazon to submit PSC test results, etc., and whose listings have been suspended until it is completed, asking us to perform PSC tests on their behalf.
Unfortunately, however, inspections at overseas factories by Japan inspection laboratories have been suspended.
In the past, about a year ago, I wrote about the situation where factory inspections cannot be carried out, but in fact, the same situation is still going on.
Opinion of the Ministry of Economy, Trade and Industry on factory inspection in the event of PSE, PSC, corona disaster "Remote factory inspection is also possible!"
In the article, I wrote that there is a view of the Ministry of Economy, Trade and Industry that overseas factory inspections can be handled even by remote work, but on the other hand, the inspection organization that conducts it replies that it will not do it because safety cannot be guaranteed.
And it means that we only respond to lot tests when imported into Japan, but why is that lot test also so expensive? And an estimate that makes you want to doubt your eyes.
Caught between various situations, in the end, it is the businesses that are seriously thinking about doing business that are eating the price. There is nothing but resentment around here.
Under such circumstances, there were customers who still wanted to do lot testing, or to be precise, had no choice but to do so, and we decided to take on the role of a lot test agent at our company.
We will once again tell you the outline of the lot test and the contents of the progress using our actual examples.
Difference between No. 1 inspection (lot test) and No. 2 inspection (sample / factory test)
First, let's briefly check the PSC laser test flow with our created diagram.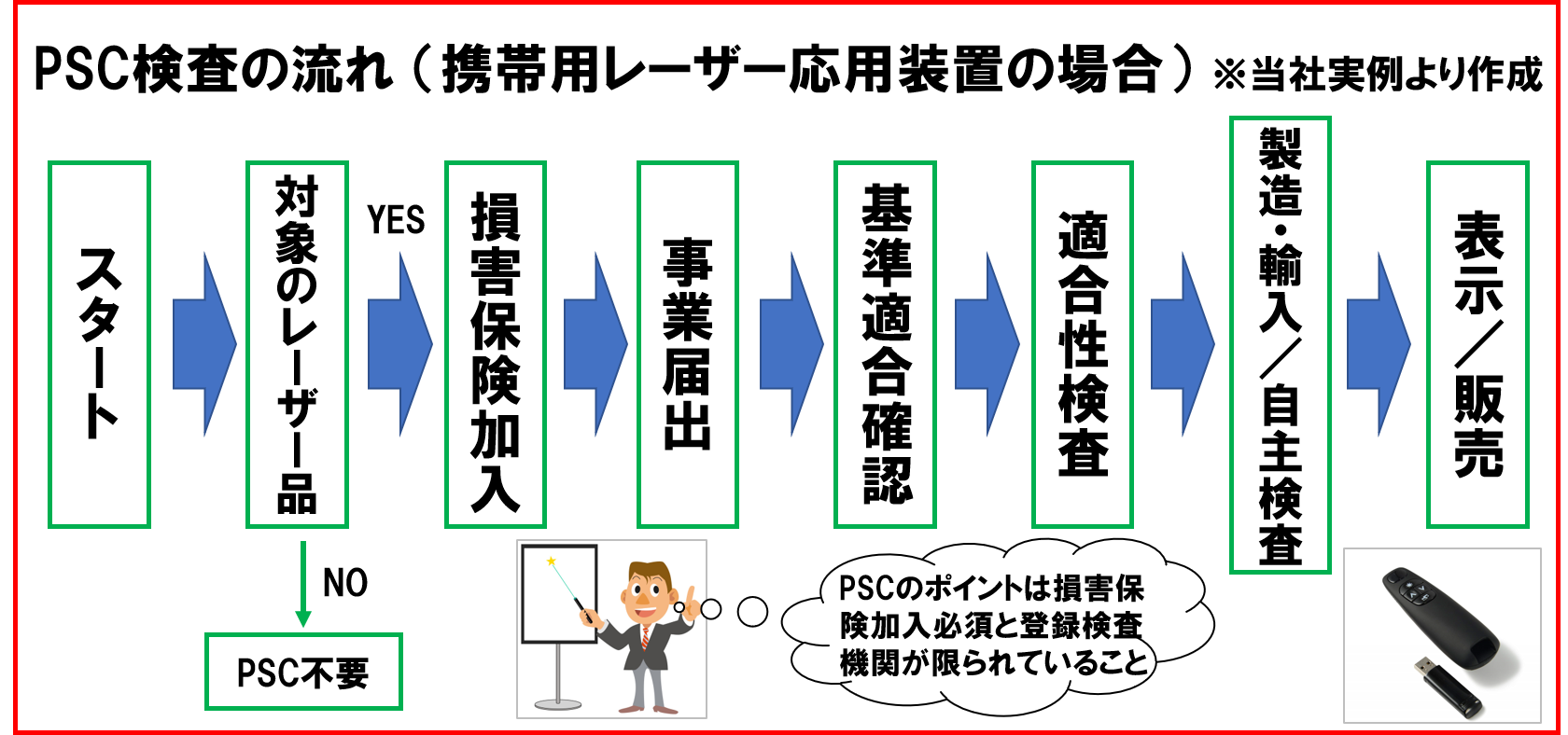 Please confirm the general flow of the PSC test from the following article.
【Attention】 If you do not know the inspection procedure of PSE, PSC, radio law suitable, it is enough to grasp this much for the time being (2) PSC edition
In addition, "standard conformity confirmation" in the figure refers to sample inspection, and "conformity inspection" refers to factory inspection. Refers to:
Inspection No. 1 (hereinafter referred to as "lot inspection") is a test conducted by an inspection institution by extracting several samples from the products imported into the Japan. We check whether the sample conforms to the technical standards of the Japan and check it against the technical documentation submitted.
If this passes, the remaining products will be allowed for domestic sale. Samples are generally not returned because they are disassembled.
On the other hand, Inspection No. 2 is a method in which a predetermined number of samples are submitted to an inspection organization, and after the inspection is passed, the staff of the inspection organization are dispatched to the production plant to confirm the equipment of the factory.
What I was talking about at the beginning was that the No. 2 inspection has been canceled because it is not possible to dispatch the staff of the inspection institution overseas.
The only inspection organizations that can inspect PSC lasers are JQA (Japan Quality Assurance Organization) and UL Japan. Therefore, it is not possible to outsource the inspection of overseas factories to overseas inspection institutions.
In addition, we can apply for the necessary inspection at both JQA and UL Japan.
Advantages and disadvantages of lot inspection
Frankly, I don't think there are any merits of lot inspection.
Inspection organizations say that inspection can be done quickly (because there is no factory inspection), but the lot inspection itself takes at least 3 months, so I do not feel too speedy.
In addition, it is said that inventory products that have been made can be inspected, but in the first place "I made (without being aware of PSC inspection)" products can not pass PSC even if it is a lot inspection.
On the other hand, the disadvantage of lot inspection is that
・ If the cost is as high as the No. 2 inspection , if there is an inspection after the next time, it is necessary to test again from the beginning
It is a point.
The cost is as high as the No. 2 inspection.
There is an image that "Lot inspection is cheap because it does not inspect the factory?", but to be honest, it does not change much, and if the number of target samples is large, lot inspection may be higher.
Are you licking exactly! If you select a situation that you can not do even if you want to inspect PSC, and the test fee is the same as the no. 2 inspection that is usually generally performed, there is no merit as a business operator.
If there is a subsequent inspection, it is necessary to test again from the beginning.
This is also a fatal story, but since the lot inspection only covers the lot, if you want to do a lot test again next time, you have to test from scratch.
Once the factory inspection (conformity inspection) has been completed, the second inspection will be free of test for three years if production is done according to PSC standards.
From the above two points, it is better to be able to perform no. 2 inspection no matter how you think, there is no merit of lot inspection, honestly, I do not know what lot inspection exists for.
In such a situation, customers who are told by Amazon that it is a PSC violation and come to consult will also come to the conclusion that they have been docing for a while when explaining the above. I think it's natural.
Certainly, if you do nothing, there will be no problems, but then the economy will not turn.
On the other hand, there was a customer who asked for a laser lot test because there was a reason why we still had to hurry. What does lot testing do through that case? I would like to tell you about that.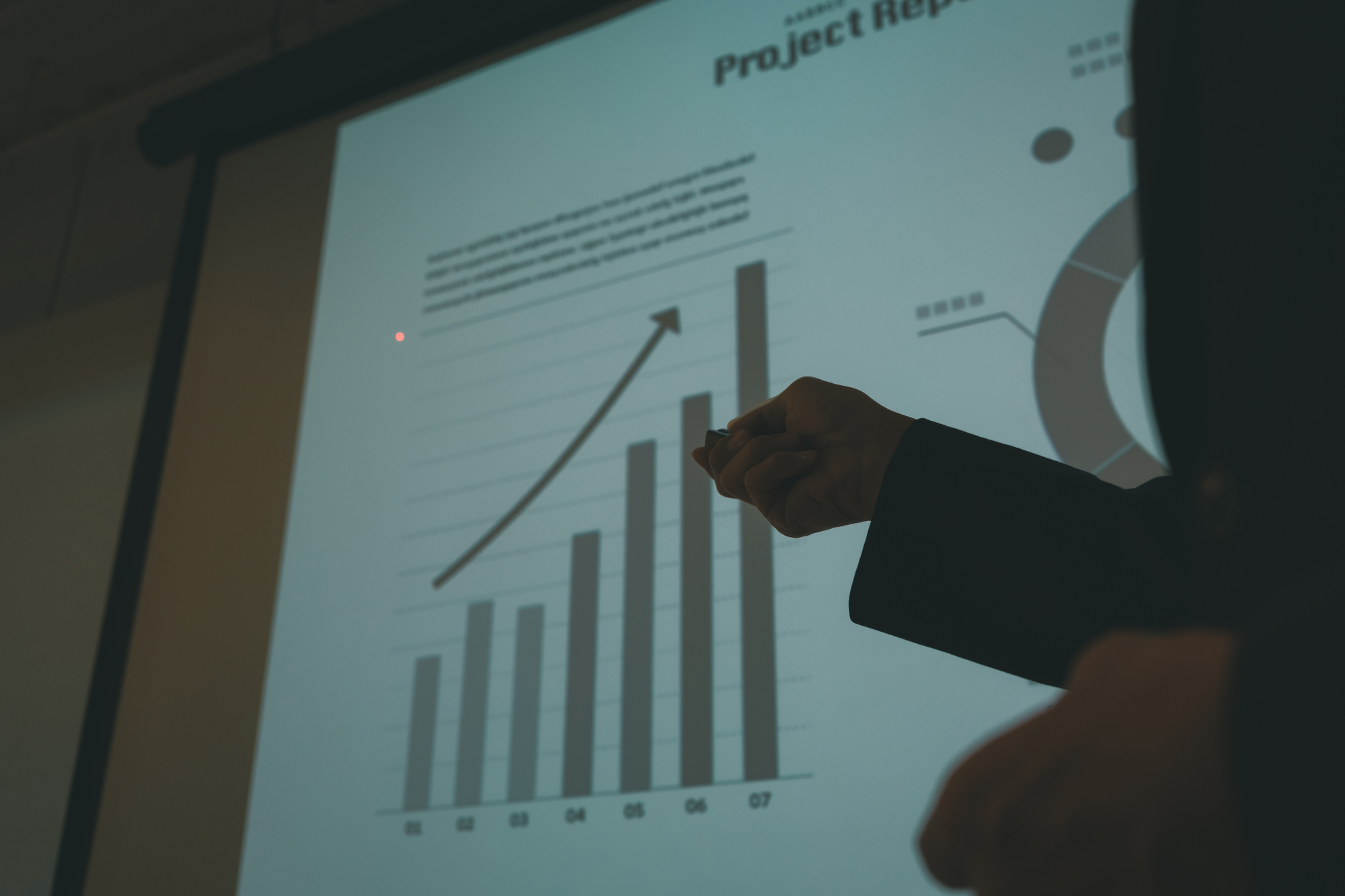 Hold a seminar using a laser pointer
Background and how to proceed with the lot inspection
The customer seems to have been asked to expand the new product in Japan from the laser factory in Taiwan which was known. Originally, it is the consensus of customers and factories that we want to proceed with the No. 2 inspection, but it is not possible to do it due to corona damage, so to speak, I decided to select lot inspection.
The reason for rushing inspections is crowdfunding.
I really wanted to start in September this month, so I had to finish the PSC exam from October to early November during the period.
That's why we asked.
What is different from the usual this time is that the laser factory in Taiwan is fluent in Japanese and has done PSC tests over and over again, so our Chinese partner did not use it, and we played a role in connecting the inspection organization (UL Japan) with the production plant as an agent of the notification company.
To be honest, we did not enter our company, and we also suggested that it would be good if the customer himself became a notification company,
I don't know about the PSC at all, and I'm worried that no one can hear me when I can't understand what the inspection agency or factory says.
So, I received a request.
Certainly, there were places where the factory misunderstood in the PSC label part etc. when proceeding, so I think it was good that I was able to point that point from here.
It is a little professional, but it is a list of materials to submit other than product samples.
Instruction manual, catalog
Laser power control circuit diagram
Product specifications
Laser specifications
Laser module specifications
Pcb component arrangement diagram and pattern diagram of the laser power control unit
PSC nameplate label (data)
Serial number
Inspection results (voluntary inspection records)
This time, the ministry of economy, trade and industry and the inspection organization differed in their views on the positioning of "inspection results (voluntary inspection records)."
Basically, voluntary inspection is an inspection to confirm the safety of the product after production, for example, if a random extraction of several samples from 500 samples in a lot test passes, it should be reasonable to think that the rest is all successful products. In other words, there is no need to record a self-inspection machine.
Otherwise, sampling itself is meaningless.
When I confirmed that point to the Ministry of Economy, Trade and Industry, it was an answer that there was no problem in that opinion, but when I told the inspection agency to that effect, I did not give up because I wanted you to submit materials that can understand whether all voluntary inspections are being done.
I felt quite stunned, but the factory finished it quickly with familiar things.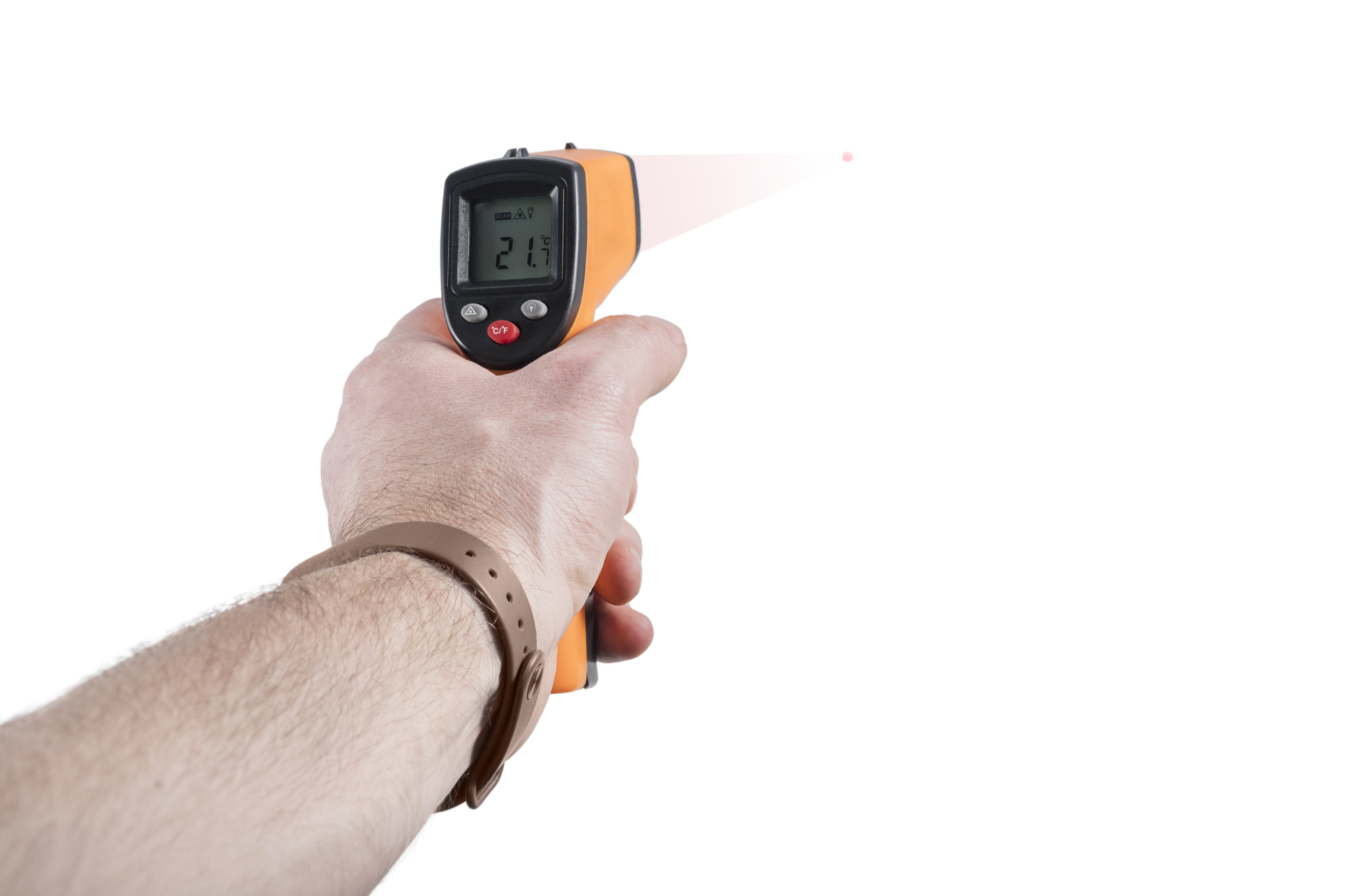 Laser Thermometer
The test result is 2 months after the sample extraction.
All materials were successfully submitted and the samples produced arrived in Japan. Originally, the inspection agency's people came to the inventory storage place, but after all, it was remote because of corona disaster, and the business owner was sampling themselves, and it was sent to the inspection organization by itself.
In this case, from the beginning, I have the impression that factory inspection can not be done remotely.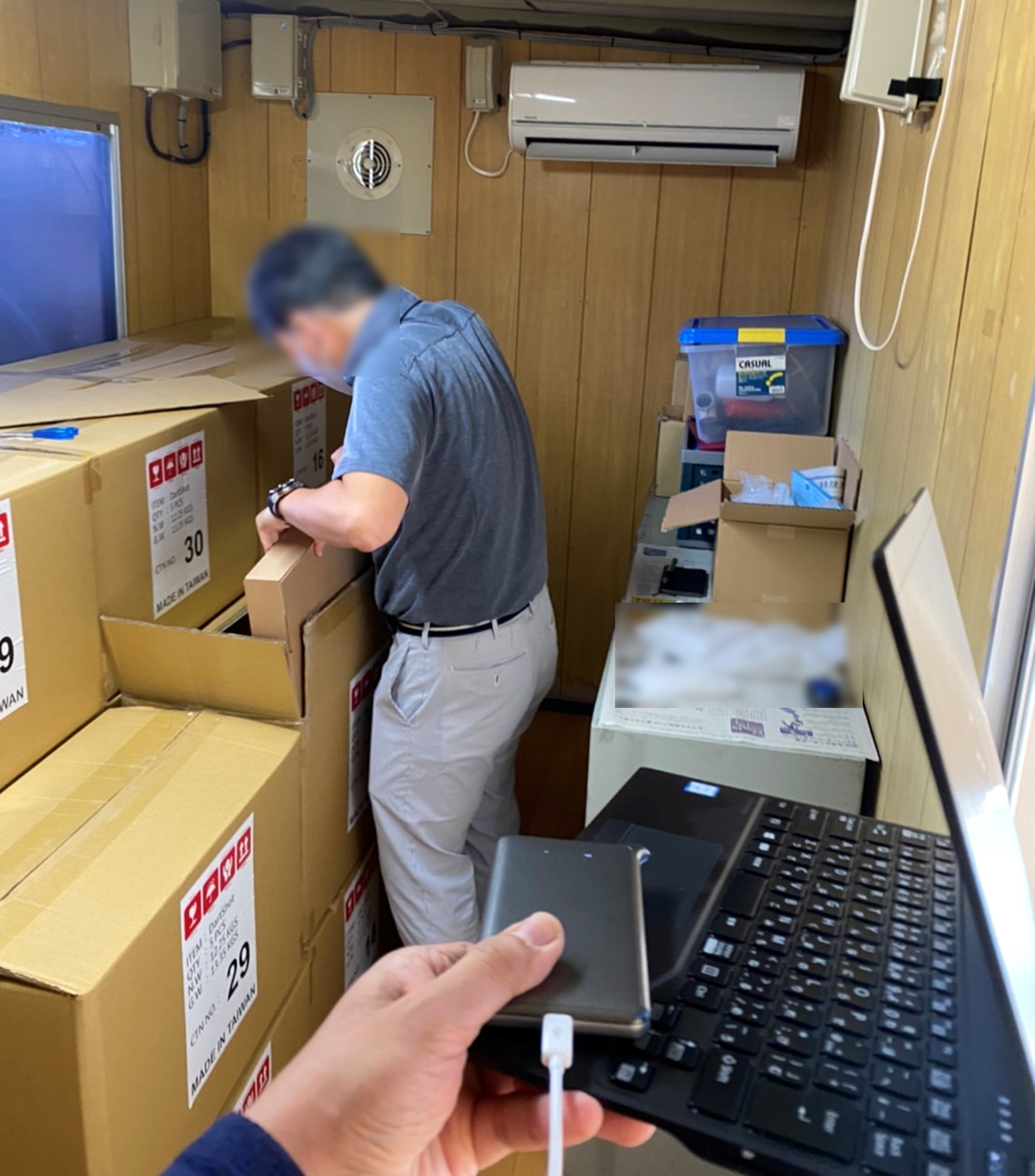 A business operator that extracts samples stored in warehouses in the event of an inspection agency online
And since the test result after sample extraction is two months later, it is currently waiting for the result.
On the other hand, crowdfunding of the client has already started, and it seems to be in excellent condition, such as breaking the target amount in the first month.
We are satisfied with the words "Thanks to Mr. Hori, I am very grateful to be able to do the lot test". I hope that the test will be completed safely.
Announcements
Currently, we are recruiting agents for our certification agency business.
Why don't you start a side business with a certification agency model that makes a profit of 100,000 yen ~ with one order?
For details, please access the information page from the banner below.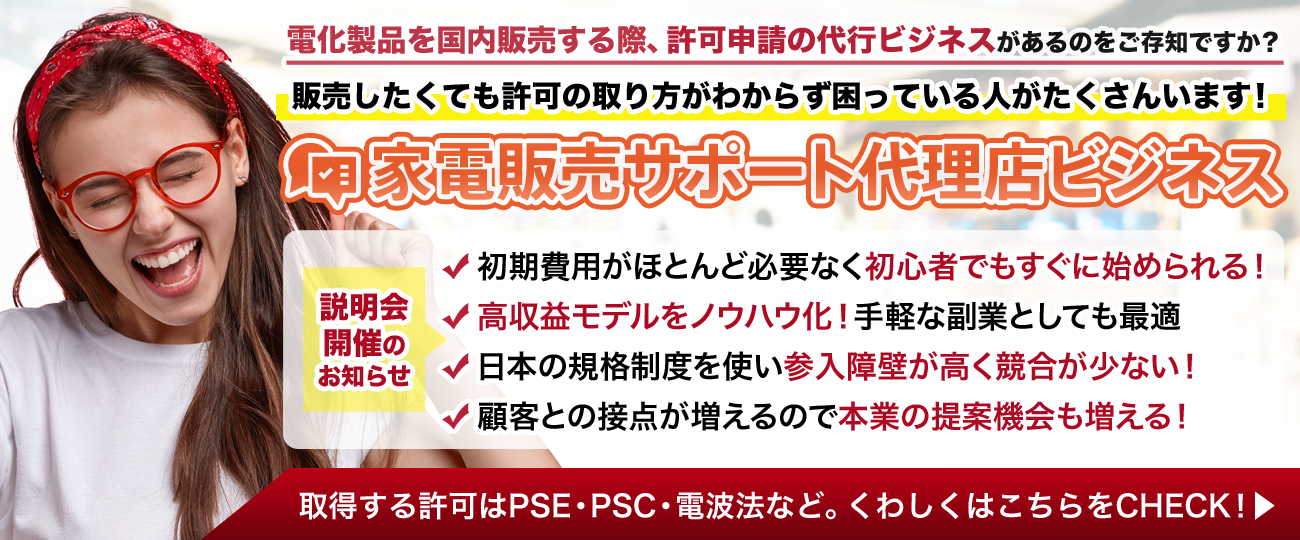 Inquiries about certification in Japan
Please contact by E-mail