Recommended For those who want to engage in new business in the import business, we recommend China Exhibition and Trade Fair Best3
Hello. It is a hori of the manager.
I have written about the benefits of Chinese business several times so far.
Before the coronavirus (Wuhan pneumonia), there was a story that China factories were moving to Southeast Asian countries due to the U.S.-China trade friction, but it can be said that the factories in the world are still China.
Even if we were to find a factory in Vietnam or Cambodia in search of the quality of a Chinese factory, it would take a little longer, and it would be difficult to achieve it at the small and medium-sized business level.
Eventually, it will be necessary to find a factory in Southeast Asia and have it produced, but the first step in the import business is definitely the solidest in China.
These are the three reasons why the distance is close, relatively inexpensive, and production technology is high.
You can see that it is close and cheap, but is China high production technology? I think it's an old story, and most of what is familiar now is made in China.
In particular, the technical level of OEMs is very high, and those who want to develop original products in the future should think that business can not be talked about without China.
So how do you start a Chinese import business?
You can find and negotiate local suppliers on the Internet, or contact people directly with people like Alibaba.
However, I think that it stays without feeling the dynamics of Chinese business by feeling that you will not see the forest by all means looking at the trees.
After all, the most important thing is to go to the site once for the time being.
Therefore, feeling the scale that is unimaginable in China will be an irreplaceable experience in doing actual business in the future.
But where in China should we go? What should I prepare? What pre-orders do I need to make to stay there? There are a lot of issues such as.
Of course, you should not make useless movements even if you say that you will go for the time being. The most cost-effective tours and business trips to China in the early stages are are.
There is a large venue where japan's largest exhibition hall, Big Sight, looks hazy, and companies from all over China gather there.
In such places, you can meet various companies, find products that can be introduced in Japan, and ask OEMs for related products.
Therefore, there is a way to expand the range of relationships with Chinese companies, and eventually visit them directly.
So, I would like to introduce three trade fairs and exhibitions that I think were directly useful for business when I went there by myself.
What they have in common is the wide range of products handled, and even beginners can look around in various ways.
There are many highly specialized exhibitions for specialized companies, but it is difficult to introduce even if you look at such a place, and it is often the end of the sightseeing mountain after all.
I hope you will start at a close point.
Currently, you cannot travel overseas (China) due to coronavirus, but please see it on the assumption that it will be settled.
Fukuda Market in Yiwon, Zhejiang Province
Yiu, home to the world's largest permanent trade fair, Fukuda Market, is a sacred place for those who import China.
If you check with "China Yoshitori Fukuda Market", there are many information sites, so I think that you can see it for details.
Features
To quote from Wikipedia, which is the most simply organized,
Opened in 2002, yiwu international commercial market (Fukuda market),[1] China Small Commodity Castle, and Guesto Market are three large-scale daily necessities wholesale markets, and it is[2] the largest logistics base in eastern China. Many buyers from all over the world have visited, and many of the products such as 100 yen shops in Japan are from China.
Yiwu International Commercial Shiro 1-ku: Opened in 2002, has a floor area of 340,000 square meters and has more than 10,000 stores.
Yiwu International Commercial District 2: Opened in 2004, with a floor area of 600,000 square meters and more than 10,000 stores.
Yiwu International Commercial District: 460,000 square meters of floor space.
Yiwu International Commercial Castle 4 wards: Opened in 2008, with a floor area of 1.08 million square meters and stores with less than 20,000 stores.
Yiwu International Commercial District 5: 640,000 square meters of floor space and more than 7,000 stores.
China Small Goods Castle and Xiaosen Clothing Market (6 wards): Opened in 2011, has a floor area of 420,000 square meters and specializes in fashion apparel.
Guest King Market: 320,000 square meters of floor space, handling processed foodstuffs and other products.
Quote: Wikipedia Gicho City
It is called one of the world's largest permanent trade fairs and wholesale markets (mainly daily necessities), and there are about 60,000 permanent booths and more than 1.7 million kinds of products. It is about 30 Tokyo Domes.
There are five large buildings instead of street stalls, and if you walk around all of them normally, it will take at least 10 days from morning to night.
It is also rough to drive (taxi) from one building to the other.
There are booths of manufacturers and factories in various cities in China, and buyers from all over the world come to buy and negotiate.
By coming here, you can negotiate efficiently without going to factories in large Chinese cities.
There are many Chinese people who do business with buyers around the world, and not only the staff of each booth, but also the interpreting industry and the hotel industry are active.
In addition, there are many companies that deal with major Japanese companies, small and medium-sized enterprises, and individual companies, and there are not a few Japanese who start a business locally.
We also do business with local Chinese suppliers.
The biggest feature of the bird is that it is cheap anyway and can be purchased from relatively small lots.
For example, in our experience, health-related goods that sell for about 1,200 yen were 100 yen, stationery selling for 1580 yen was 170 yen, 1980 yen selling elderly care goods were 200 yen, and some of them were able to make things that sold for 2680 yen at a cost of 100 yen.
There are many people who purchase at such places by eliminating intermediate margins, and small and medium-sized enterprises and individuals go to buy yoshinori by putting out their ability to take action.
However, there are parts that have begun to become saturated recently, and if you do not turn wisely, the market will also become a treasure.
Either way, if you're doing a Business in China, you should definitely visit here at one time. It overturns the values of the present in many ways.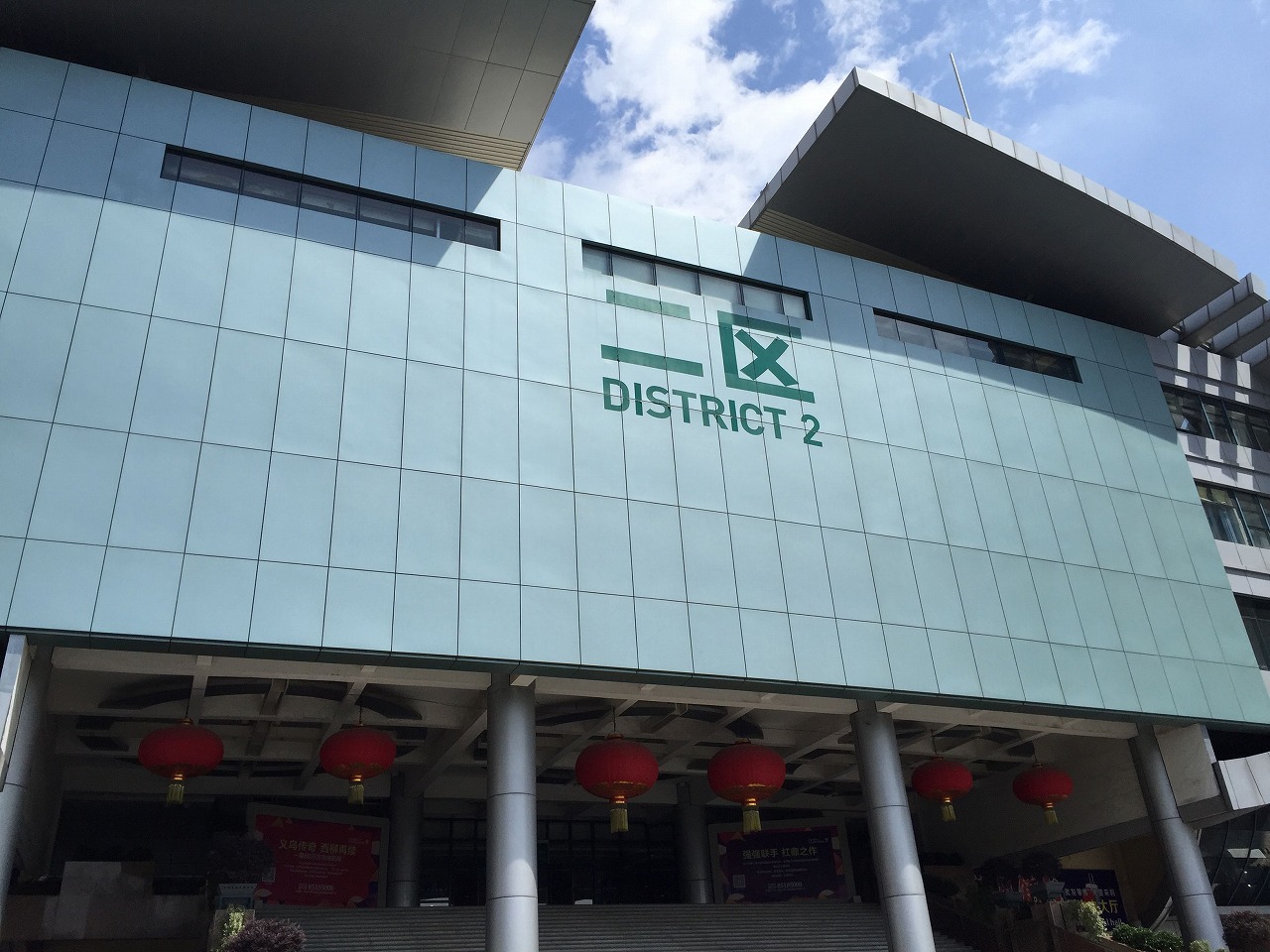 Getting
It is important to get there, but if you are in Eastern Japan, you can go from Haneda Airport and Narita Airport to Shanghai (both Pudong Airport and Hongqiao Airport), and from Hongqiao Station you can take the Shinkansen to about 2 hours.
It takes about 30 minutes by car from Shinkansen Station and Yoshitori to the city, so it is a good idea to have a local supplier pick you up.
However, when boarding the Shinkansen, it is necessary to buy a ticket at the station, and if you can not speak Chinese in a good condition, it is difficult to arrange with a local supplier in advance.
If you are in western Japan, you can go from Kansai Airport to Hangzhou Airport and move from there by car.
There are many places to stay, but it is convenient to be close to Fukuda Market, especially the hotel in front of the 2nd district is very comfortable. However, most of them only speak Chinese, so let your local supplier make a reservation.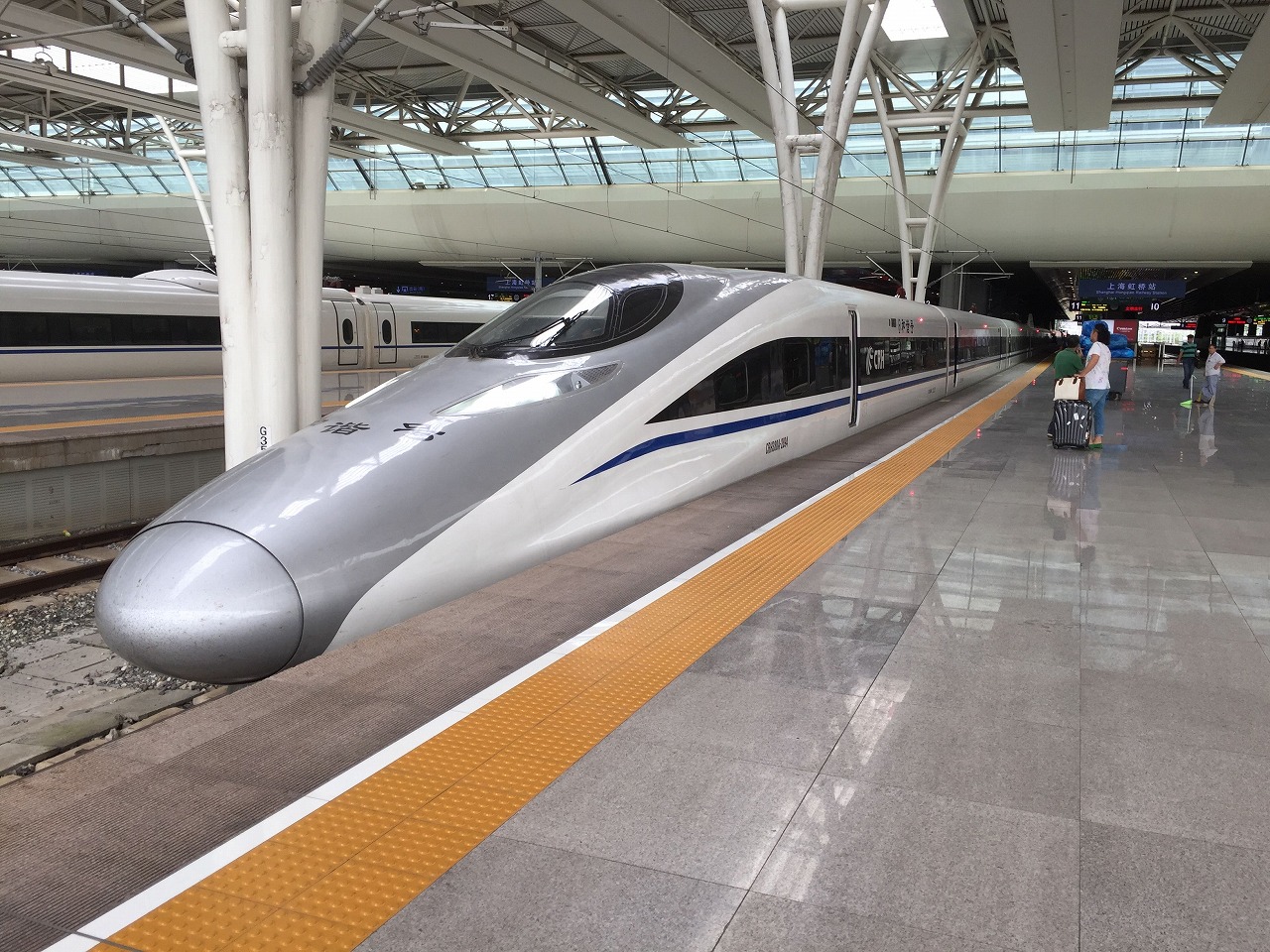 Guangdong Canton Fair
Next is the Canton Fair.
It is the world's largest exhibition held twice a year since 1957.
More than 25,000 exhibitors from mainly Chinese companies and about 200,000 buyers gather from all over the world every time.
It is said that it is 20 times the size of Big Sight, and it takes at least 3 days to go around all this, and it is divided into 3 phases (exhibition) every time.
If you go around all three phases at a time, you will spend a whole month, and it is not realistic, so it would be ideal to participate regularly every six months and gradually expand the territory.
By the way, the categories we are exhibiting are:
Automotive, Electronics, Building & Construction, Industrial Engineering, Agriculture, New Energy, Light & Lighting, Industrial Products, Auto Show, Plant & Machinery, Tools & Equipment, Automation Robots, Chemical Industry, Home Office, Furniture & Interior, Furniture, Toys & Games, Art & Crafts, Cosmetics, Gifts & Gifts, Ceramics, Home Office, Fashion & Beauty, Health Industry, Textile & Fabric, Pharmaceutical and Pharmaceutical Machinery, Case & Bag
And so on.
It is an exhibition where there is a tradition and buyers from all over the world gather, but I do not see Japanese people very much strangely at the venue.
That's why if you can purchase products at such exhibitions, I think that even small and medium-sized enterprises will be able to develop business quite advantageously.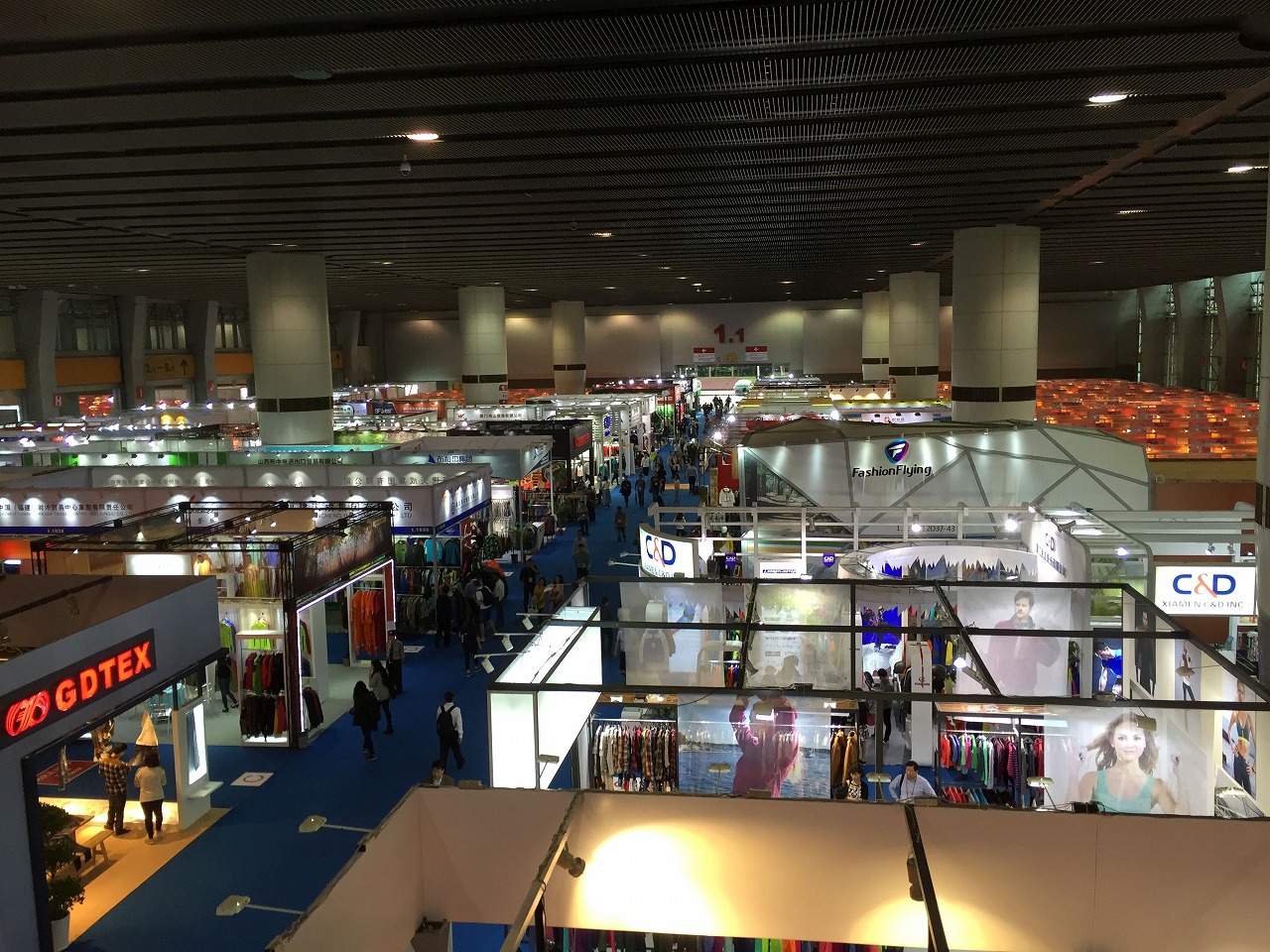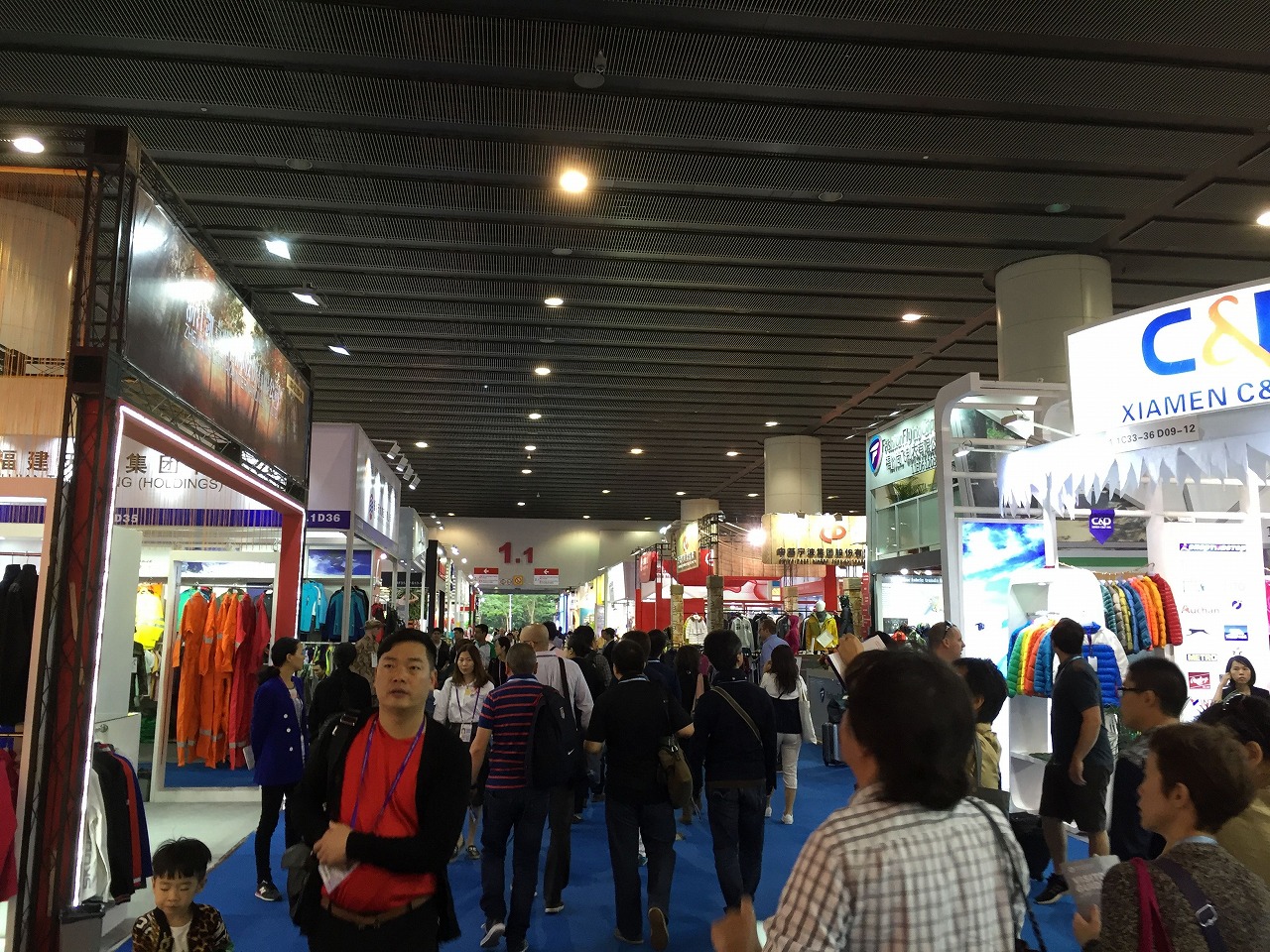 Features
It is attractive that the latest products are gathered in a wide range of categories.
In addition, it seems that some examinations are necessary for exhibitions, and moderate companies are gathering, and it is easy to imagine because there are manufacturers in charge and products in front of you.
This point is different from trade fairs such as birds. When I look at the person in charge who is dozing off in a dignified manner at the booth, I sometimes feel like it's okay to interact with this manufacturer.
However, the disadvantage of exhibitions is that basically it is mainly dealing with major companies and midsize companies, and it is often said that the purchase lot is at least 1000 to 2000.
At first, I was stuck there, but when I learn how to negotiate and how to develop in Japan, I will not necessarily have to be afraid of the number of lots presented.
I would like to write that area in the technique edition.
I think that the best feature is the sense of scale to overwhelming.
It's a bit mental, but by witnessing that the world is competing in this kind of place, I'm inspired to do my best.
I think that the way you think about business in the future will change dramatically just by experiencing this kind of experience.
Getting
It is a common route to go to Guangzhou Baiyun Airport from Haneda Airport, Narita Airport, Kansai Airport, etc. Take a taxi from the airport and you'll arrive at the city center in about an hour.
Another way to get there is a route using shinkansen etc. via Hong Kong.
Since the exhibition is a major industry in Guangzhou, there are many shuttle buses from the hotel where you are staying, but the traffic jam is intense, so it is a good idea to go by subway etc.
Points to note
The city is quite crowded during the exhibition period because people gather from all over the world, and people gather in Guangzhou in China.
Therefore, it is necessary to secure a place to stay early. You may make a reservation using Agoda or the like, or you may request a reservation from a local interpreter who will attendant you on the day.
Also, if you are entering the museum for the first time, you need to have an admission card issued first. You can bring only your passport, but you can prepare a photo.
Anyway, you'll be restrained for about an hour, so keep that in mind.
It may take more time if it is crowded, and if it is possible, it is one way to complete the procedure the day before actually turning.
In addition, you can use the admission card once you make it, but Chinese people need to make it every time.
Please note that when hiring Chinese people as interpreters, preparation setup and costs (certainly less than 10,000 yen, credit card payment OK) will be incurred.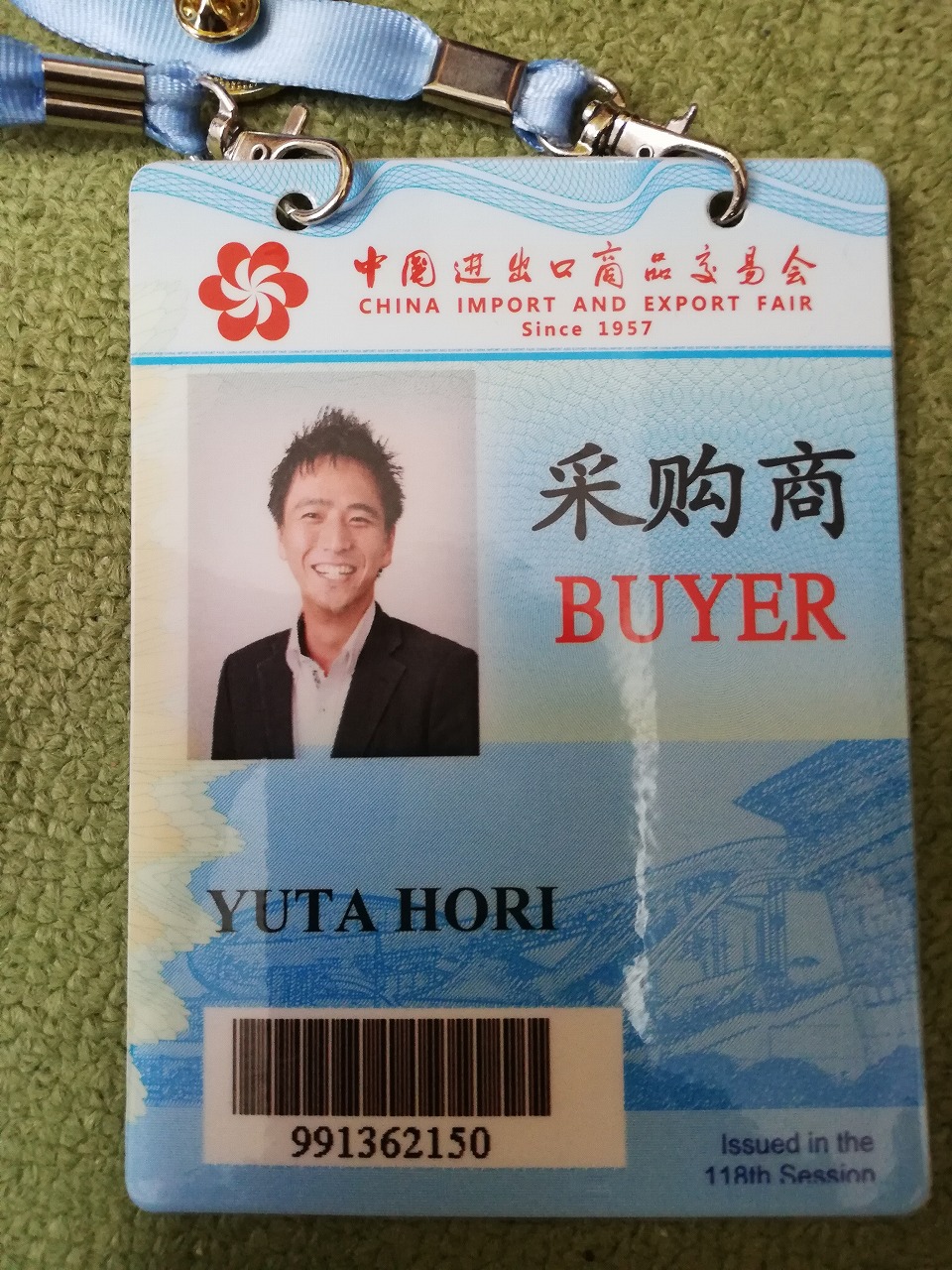 Admission card
Shenzhen Electric Town, Guangdong Province
Shenzhen City, which is now a hot topic in the media, has been designated as a special economic zone in China, and along with Beijing City, Shanghai City, guangzhou city, it is called the four largest cities in mainland China.
Shenzhen was a small fishing village, but in just over 30 years, the population of the urban area, including the suburbs in 2010, was 14.47 million, making it the 15th largest in the world.
Uri in Shenzhen is a high-tech industry after all.
Taking advantage of the location of the special economic zone, it is concentrated as the headquarters of Chinese high-tech companies such as Huawei, Tencent, and BYD. In addition, it is also called "Silicon Valley in China" and "Red Silicon Valley" because of the active manufacturing of electronic devices.
High-tech companies are also popular at various exhibitions held in Shenzhen.
Of course, the introduction of such high-tech equipment is also good, but in fact, the Huaqiang North Electric District in Shenzhen, which is said to be the world's largest, is very famous.
It is reminiscent of Akihabara in Japan somehow, but the scale is larger than comparable.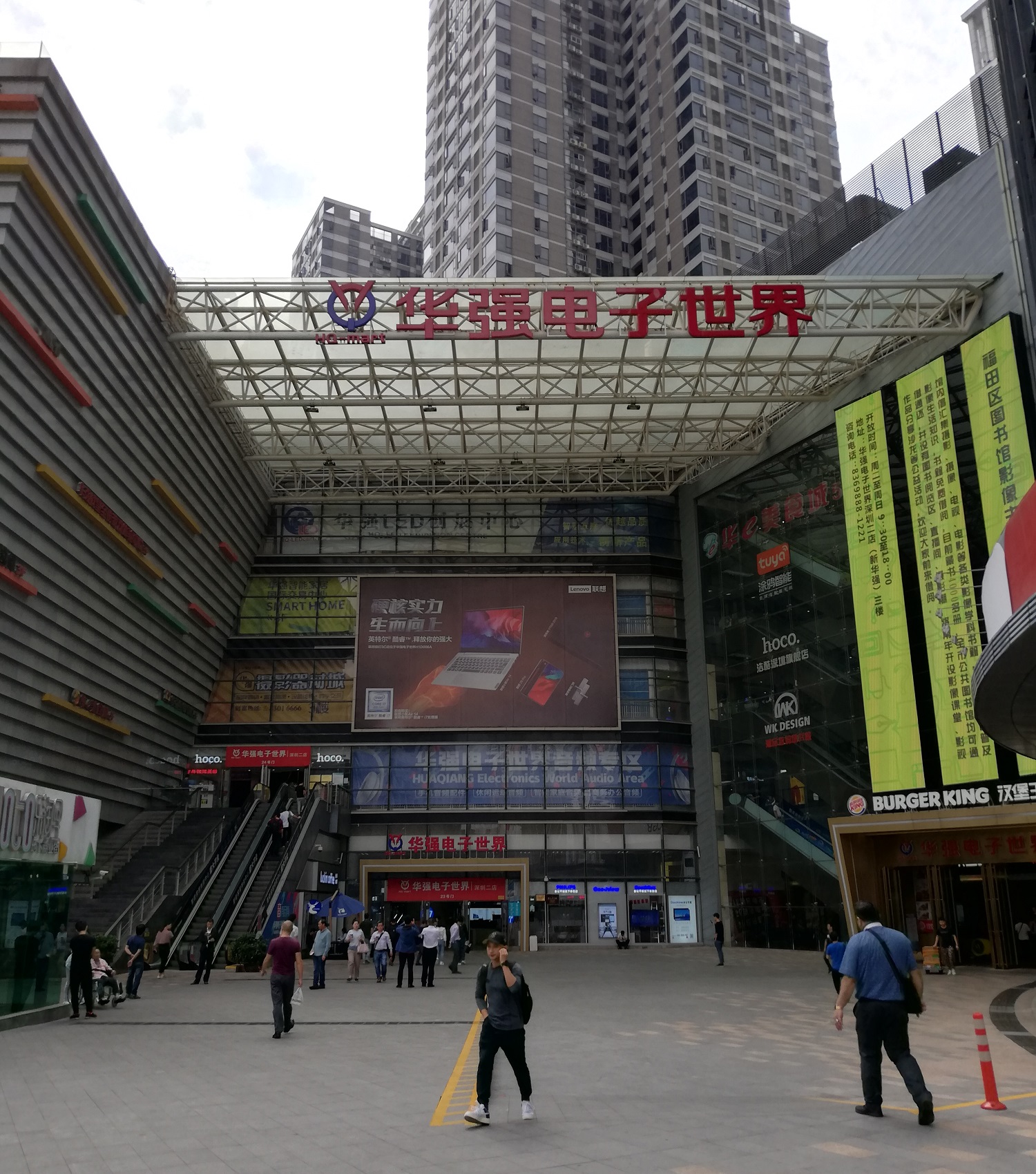 Features
There are many electrical equipment lined up, so you often encounter rare things that you have never seen in Japan.
Since you can negotiate variously with exhibitors, amazon retailers may have bargains, and those who handle electrical equipment in general may find cheap ones similar to their products.
It is also effective as a souvenir.
By the way, I want to certify the PSE products that I found at Alibaba with our customers, but the conditions did not fit easily, and I found and introduced a good shop while traveling to Shenzhen.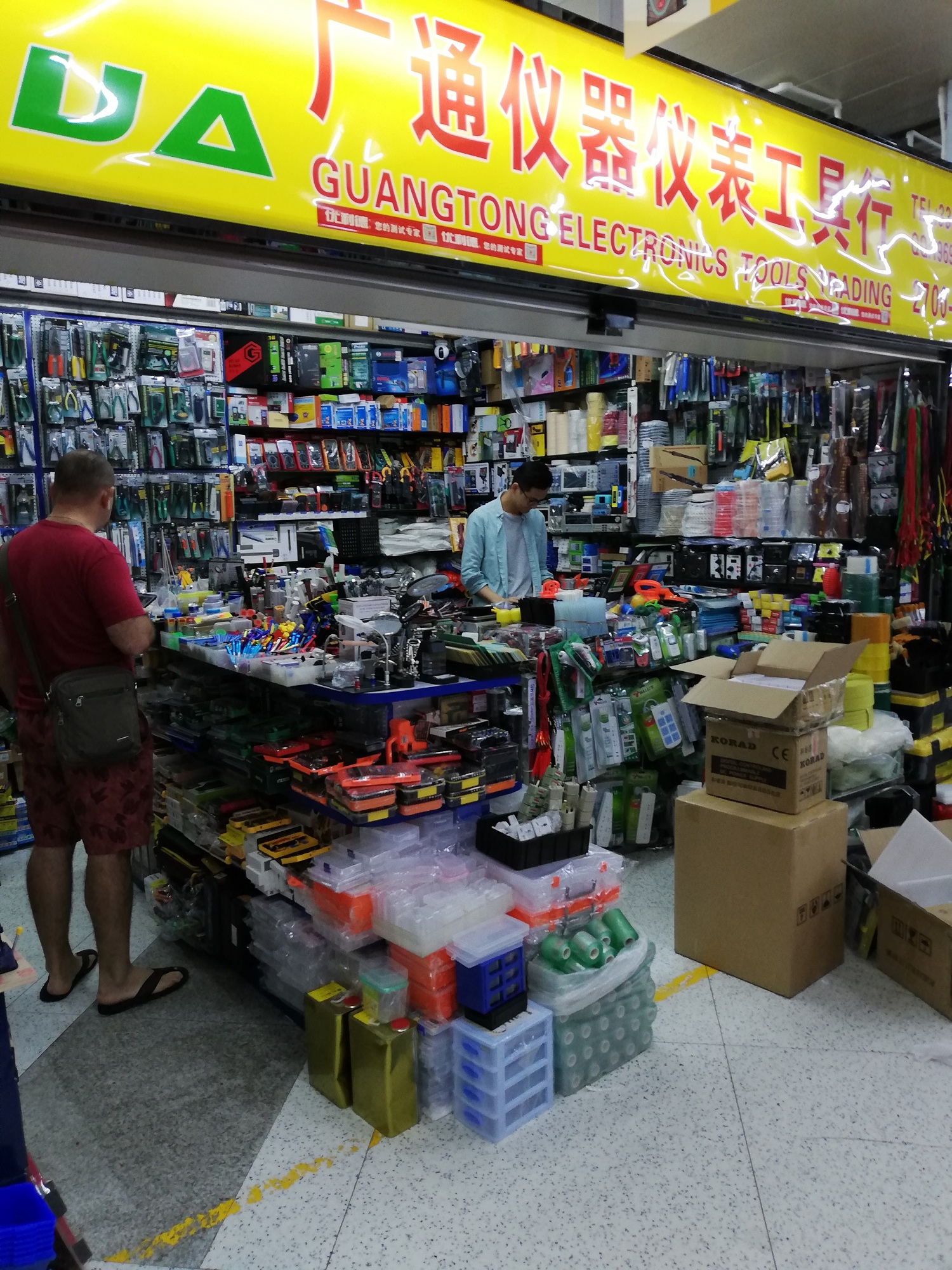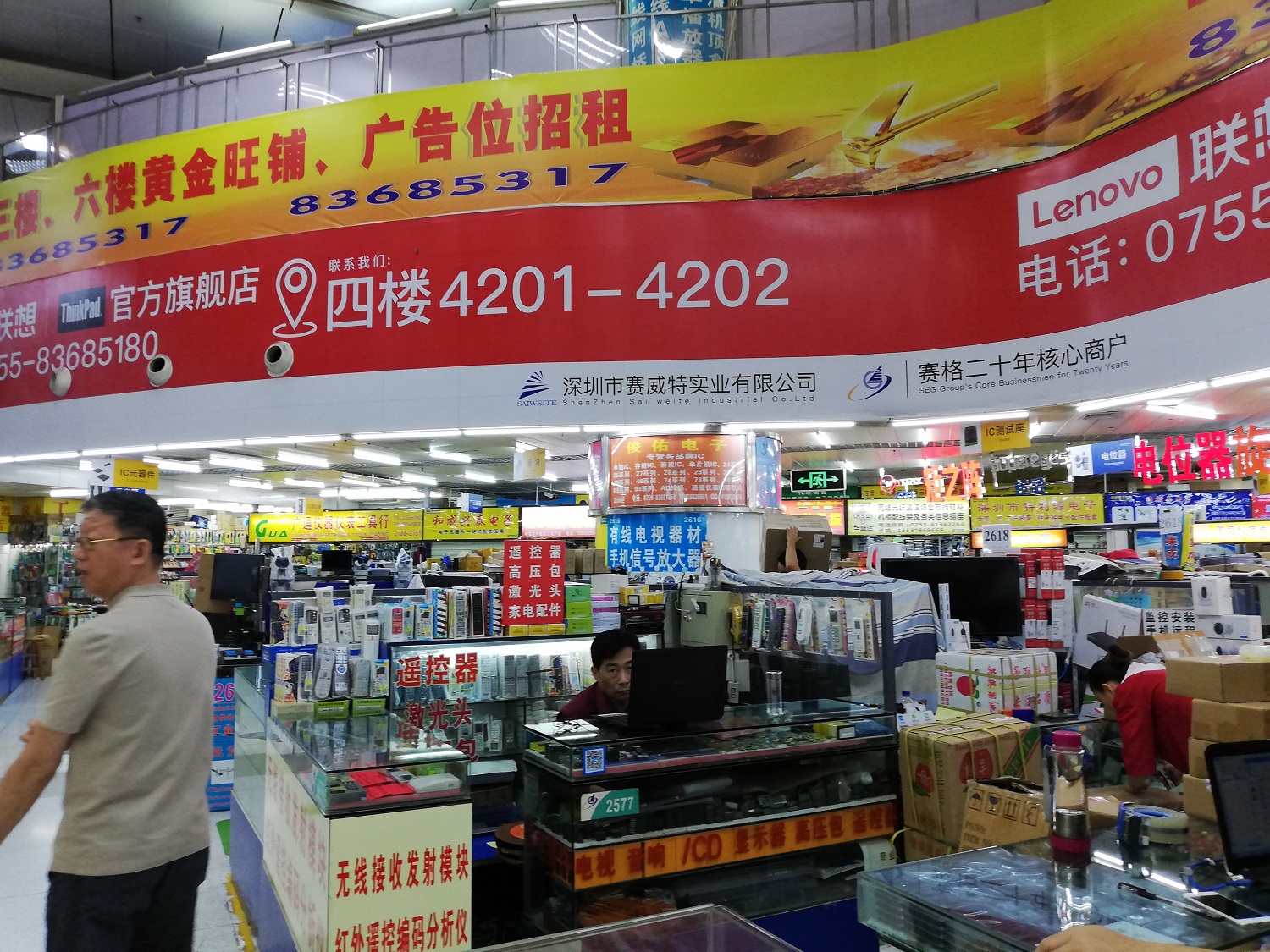 Getting
There are few direct flights to Shenzhen, such as one flight per day from Narita Airport.
It's roughly the way to use the train via Hong Kong, or transit in Shanghai to Shenzhen Airport.
If you go from the airport station to Huaqiang-kita Station by subway, you will find an electric town in front of you. There are several things in front of the station at the hotel, so it is a good idea to use it.
Other
Exhibitions are held regularly near the station called "Citizen Center", which I went to several subway stations, and it may be interesting to show up a little while going to the electric town.
Shenzhen has the impression that there are many Japanese at the exhibition, but it seems that there are still few people in the electric town, so let's aim from now on.
Inquiries about certification in Japan
Please contact by E-mail