【Certification Case Study】 Supports WiFi-Bluetooth for IT companies' tablets and 4G (both radio law) authentication of drive recorders
Joker Piece Co., Ltd. (hereinafter referred to as "Joker Piece" is an IT company that provides consulting on upstream management processes to client companies through system development, DX (digital transformation) introduction, etc.
In addition to customers ranging from listed companies to local governments, schools, hospitals, etc., recently it has also been introduced as "Osaka PREFECTURE DX Promotion Partners", which participated in the platform of "Osaka PREFECTURE DX Promotion Project" in April 2021.
This time, we supported the radio law certification of products that Joker Peace is promoting with customers.
Frankly, we were able to terminate the radio law certification of tablets on our expectations, but I feel that 4G certification of drive recorders has taken a little time, and I would like to lead to business improvement in the future.
We asked Kenji Sumita, President and CEO of Joker Peace Co., Ltd., about his impressions of working on radio law certification, including the background of our request.
Requester
Joker Piece Co., Ltd.
Mr. Kenji Sumita, President
Interview: INSIGHT WORKS Co., Ltd. Hori
Official website:https://www.jokerpiece.co.jp/
(Corporate Message)
"Making full use of IT technology to lead to the best results"
Quoted from the company's website
How I asked INSIGHT WOKRS for certification
Hori: I don't think it is necessary to explain the product outline of tablets and drive recorders, so please tell us about the reason why we asked us this time.
Mr. Sumita (hereinafter Sumita): Insight Works had contacted me about another matter quite a while ago.
Hori: That's right. In that case, I talked a little on Skype.
Sumita: At that time, I did not ask, but when I compared it with other companies that can act on behalf of radio law certification, I remember that I had the impression that the contents of the homepage and Hori's explanation were easy to understand.
Hori: Thank you.
Sumita: Because of this, I needed to authenticate again, so I was asked to do so. This product was not done by our own, but also from the customer, so we were conscious that it would proceed as smoothly as possible.
First of all, communicate with The Chinese side in an online meeting
Hori: It was that tablets and drive recorders were produced at another factory. Also, when I heard about it, there is no relationship with Joker Peace at the production plant, and it is said that it will be traded through Chinese suppliers.
Sumita: I thought that the supplier would be a friend of mine for a long time, and I trusted him very much, so I thought there would be no problem.
Hori: When I actually met him at an online meeting, she was spoken in very fluent Japanese, and she had a very stylish impression, and I thought that she was a model for a moment. I'm sorry, the story was lost.
Sumita: He is a very good man.
Hori: So, from this agency practitioner, I explained to the supplier the technical materials and test samples necessary for radio law certification. I immediately felt understood.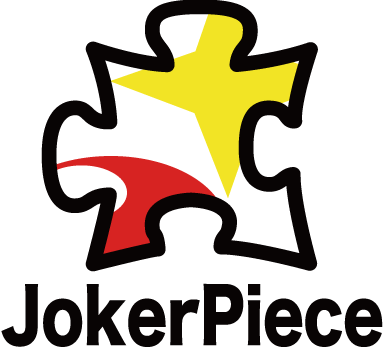 JokerPiece Co., Ltd. Corporate Logo
4G certification is costly by orders of magnitude
Hori: One of the things I remember in particular at this meeting is the interactions related to 4G certification with Mr. Sumita.
Hori: I would like to briefly explain 4G radio law certification.
The radio law certification that we often handle is R mark radio law certification, which refers to "technical standard conformity certification based on the Radio Act", which performs wireless communication between specific products and between specific distances as a wireless equipment station.
Wifi and Bluetooth are common.
This time, the radio law certification of the tablet is only this R mark.

On the other hand, there is also a T-mark radio law certification "certification of technical standards conformity based on the Telecommunications Business Act", and simply put, it is an authentication necessary for connecting to a telephone line network, and in addition to mobile phones (smartphones), analog telephones, faxes, relatively new ones from the previous ones, and various communication devices such as wireless LAN routers and GPS are targeted.

As an image, things that emit radio waves themselves, things that can connect to the Internet environment currently in Japan even if there is no Wi-Fi environment, etc., but the cost of those radio wave method (4G) tests will be very expensive.

This time, we talked about installing such a 4G wireless function in the drive recorder.
Sumita: I had an image that it would be somehow difficult until I heard from Hori-san, but after I was explained, I thought it was hard.
Hori: It's a bit of a bit of a technical story, but since the frequency band used will span multiple, the cost will also vary depending on the number of frequencies you choose.
Hori: To be honest, there have been many inquiries about wanting 4G certification on mobile phones, but everyone gave up when they heard about the cost. Even so, I think that the cost is relatively low because we use Chinese inspection agencies, but it is fundamentally high.
Hori: I explained to Sumita that way, but it was still necessary to certify it, so we arranged an inspection organization that could conduct tests.
Sumita: Because customers asked me to do so, I wanted to move forward with the discussion if it means that we have a process that can do that, not to mention the cost.
What impressed me the most since authentication started?
Hori: There was a little time between the time we had an online meeting and the actual contract. Certification is expensive, and there are always a wide variety of cases, such as when you can start immediately with the president's mind, or when there are various internal consultations. We do what we do.
Sumita: The cost was high, so there were many places to check, and it took a little time.
Hori: However, it was very helpful that the supplier was exchanging documents with the production plant during that time.
The tablet's authentication was over quickly.
Sumita: It was like it was over soon after signing up. I think it was about two weeks.
Hori: Normally, radio law certification would be necessary after six weeks, but the supplier worked the factory before the contract, so we were able to start certification at the same time as the contract.
Hori: And the sample itself was not a problem in particular, so I think that the test was able to be completed smoothly.
Sumita: On the other hand, it was the drive-ray coder who felt the problem.
4G authentication that has taken longer than expected
Hori: I felt that our suppliers were focusing on tablets first, and at the same time that they finished, we decided to focus on collecting materials related to drive radars.
Hori: However, since 4G is a high-performance feature, it is natural, but as a factory, I am extremely reluctant to release materials related to products to the outside world. Therefore, first of all, I repeated explanations to the factory with the person in charge of certification practice from what kind of materials were necessary.
Sumita: Hori-san had been informed of the progress as appropriate, so I never felt like I was left alone, but I was still worried about whether it was really okay.
Hori: I'm really sorry for that.
Sumita: However, as I listened to the situation, I began to see that it was gradually turning around, and when I finally finished certification and received various documents, I was really happy when Hori-san called the company.
Hori: I really kept you waiting.
Sumita: Also, I said this to Hori-san a few times, and while the cost of 4G is still high, I felt that the cost breakdown was unclear. What and how much does it occur? For example, normal radio law certification is cheaper than 4G, so it may be a set.
Hori: I also felt this, but in fact, I don't give any details as a Way of Inspection Agency in China. We would like to encourage improvement in the future when similar projects increase.
What's good about INSIGHT WORKS
Sumita: I think that chinese acting practitioners worked well with suppliers. Speaking of Japan, Hori-san frequently contacted me in an easy-to-understand manner, so I didn't know what the situation was like.
Sumita: To be honest, I've never used any other agency, so I don't know much about it, but I think it was generally good. The drive recorder was really chilled and cold, but in the end the output came out properly, so I'm evaluating that point.
Sumita: To make a small point, the technical documentation of the drive-ray coder made it impossible for the production plant to prepare antenna specifications at the last minute, and the progress seemed to stop, but the inspection agency acted on behalf of the preparation.
Sumita: Normally, there would be an additional cost there, but it was decided that it was free.
Hori: I have a lot of inspection agencies at regular costs, so please service them that much! I negotiated with.
Sumita: I feel that it is a good point to have attention in detail, including such points.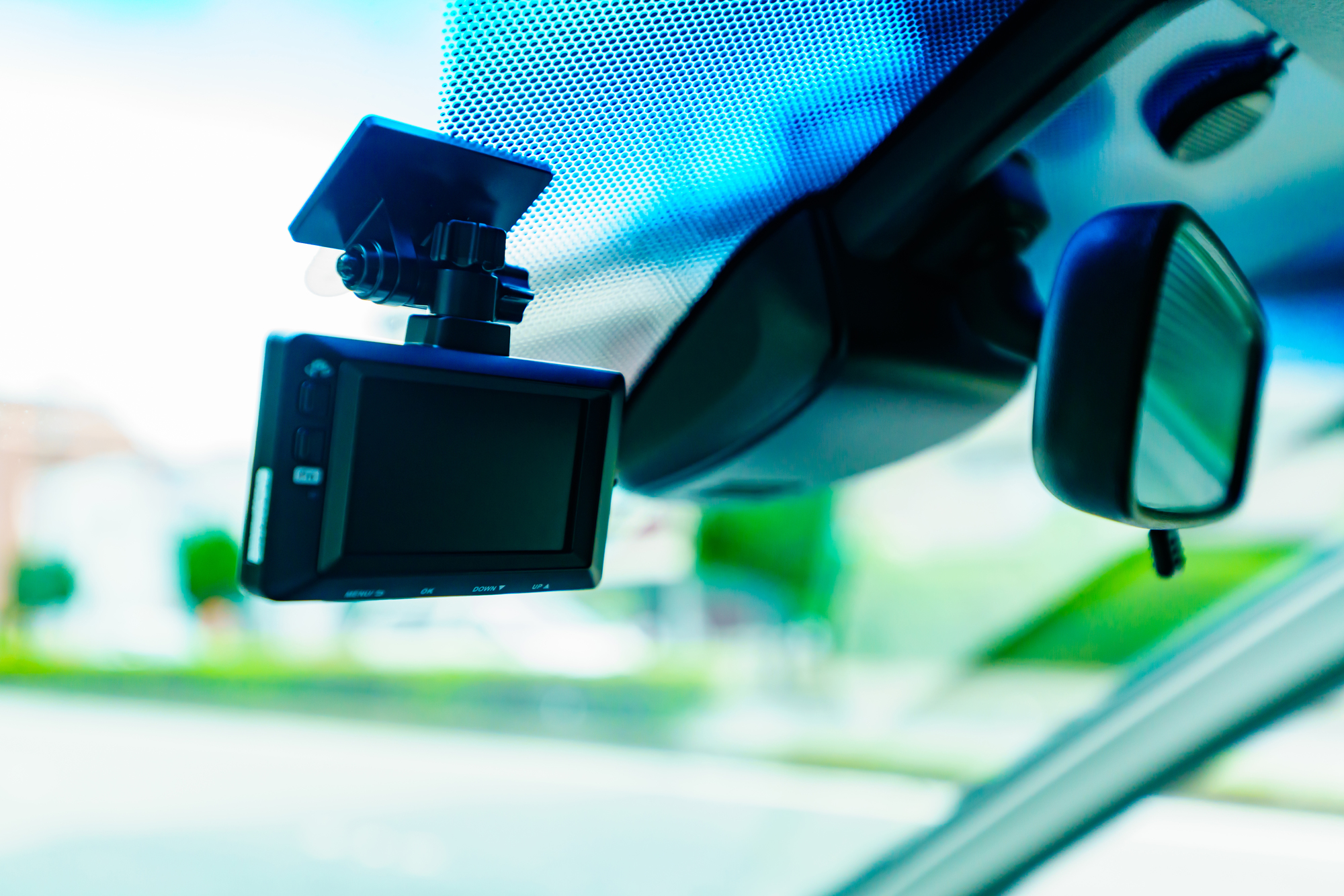 After the authentication is completed
Hori: What about your business after certification?
Sumita: Basically, I feel like I'm using the expected product as it is with proper radio law certification, but surprisingly, there are some competing products that are not certified by the Radio Act.
Hori: That's a terrible story, isn't it?
Sumita: I didn't care much until I tried to authenticate myself, but when I got knowledge, I naturally came into my eyes.
Hori: The Radio Law is a law that punishes users for using illegal goods, so it is a very annoying story for users that illegal goods are available.
Sumita: If there are many illegal products, it will be difficult to do business, so we would like to respond in a proper manner, but I would like to consult with your company in such a respect.
Hori: Our strength is that we can respond to consultations after certification, so I would like to continue to associate with you in the future.
Hori: Thank you very much for this time. We wish you more and more in your business.
Inquiries about certification in Japan
Please contact by E-mail