7 processes to quickly propose certification businesses such as PSE, PSC, radio law to small and medium-sized enterprise diagnostician and administrative scrivener to advisors [with announcement]
Hello. It is a hori of the manager.
Up to now, we have had several inquiries from our professional teachers.
I would like to propose certification to my advisors and customers, but I can barely explain the legal system, but I do not have the know-how of actual certification, and I can not complete the story by myself, so I asked you to become a partner.
Certainly, if you search in PSE-related, you may see a pse law commentary site by the administrative scrivener office in particular, but unfortunately, I think that only a few people see this and make inquiries.
As a reason, after all, (1) even if you ask the administrative scrivener, it does not act on behalf of the certification (there is no know-how of certification itself), (2) I have written several times, but many of the production factories subject to certification are in China, etc., that is, if the client can not communicate in Chinese, no matter how much the client can not communicate in Chinese, it does not make sense after all.
Unfortunately, professional workers do not understand Chinese, so we can not consult with customers.
On the other hand, as I have seen within the range I have seen, there are many professional teachers such as small and medium-sized enterprise diagnostics and administrative scriveners who can not propose new business to customers (not limited to certification).
I have written this several times, but if information democratization occurs and you search on the Internet, you will be able to obtain most knowledge and information, and the number of information that only shigyo sensei know is decreasing.
In addition, as the supply side becomes saturated and the remuneration decreases, and there are many things that can be handled by the business operator themselves, and the existence value of the professional engineer is becoming more and more dangerous.
It seems that there are not a few professional teachers who want to use the authentication business as a new proposal content, but it seems that most people do not come to the proposal itself easily because there is no know-how of certification itself and chinese correspondence is not possible.
However, on the other hand, the work of the certification business (involving overseas) and the work of the professional professional teacher are compatible, if it is an administrative scrivener, there is document work, if you are a small and medium-sized enterprise diagnostician, you can propose a new business with an increase in sales scale, if you are a tax accountant, you can propose funding accompanying the certification business.
It is only important to grasp the point of the certification business and outsource the certification itself to an agency company such as our company.
This time, we will deliver seven processes to quickly propose certification businesses such as PSE, PSC, and Radio Law to advisors for professional workers.
However, we have written about certification costs, language support, negotiations with factories, etc., based on our case studies, so please keep that in mind.
At the end of the page, there is a notice of content release for professional and consultancy. See that as well.
Appeal authentication agency business on websites and pamphlets
It is a matter of course, but if you do not propose from here, it will not be transmitted to the customer.

You who had not worked in certification until then will not be consulted by the customer, so let's appeal firmly first.
As you study the contents of this site, please try to make an attractive website.
Communicate the value of certification, not an explanation of the system
As we have experience, basically customers are not interested in the certification system, how much does their product cost, and how long can it be certified? I'm just interested.
It is natural if it is a business operator. You never want to be familiar with authentication.
Some of them were asked to certify products that do not know much about the law (I'm busy, so I don't have time to study), but I think it's probably subject to Japanese law (PSE).
For such a person, it is irrelevant to the explanation of the legal system.
After that, just answer the documents necessary for the examination, the authentication cost, and the period, and tell the caution points according to the person, please do the rest! It will be.
In that sense, for example, it is not necessary to explain that "PSE is the Electrical Appliance and Material Safety Act, there is a law of the Ministry of Economy, Trade and Industry ~~".
While saying that dangerous goods such as those that plug in power outlets and lasers require certification designated by the Ministry of Economy, Trade and Industry, wireless products using Wi-Fi, Bluetooth, etc. require radio laws designated by the Ministry of Internal Affairs and Communications,
one side
These products require certification and inspection costs first, but after acquisition, they are product fields that can be developed advantageously.
If you already have such a product, you can act as a certification, and you can look for it from a Chinese site together,
There is a possibility that your business area will expand as a result,
Try to suggest value.
When you actually contact us, first tell them what type of authentication you want to target.
If you ask you what's actually covered or what certification your products are eligible for, please be able to respond with our articles.
PSEPSC Radio Act
The point is not to identify genres such as PSE only, radio law only.
There is an idea that people who are well-specialized are trusted, but at least in terms of the world of authentication, if you do not expand it to the size of an expert in authentication in general, customers will be inconvenienced.
I wrote this several times, but depending on the product, multiple certifications such as PSE, radio law, PSC and radio law may be crossed in one product.
Examples include wireless earphones (PSE, radio law) and wireless presenters (PSC, radio law).
However, it is very inconvenient because customers have to look for separate suppliers if they know only PSE, only the radio law.
Conversely, that's also part of the value proposition, so keep in mind what each authentication will cover easily for the time being.
Give some view of authentication costs
The biggest problem for customers about authentication is whether to authenticate? It means.
To some extent, just to illustrate it first is a big advantage.
The cost is really different for each product, but for now, please remember the approximate amount on our website.
Plus your fees will be your expenses.
So, I think that you can grasp the market view of the big way with the customer.
However, we do not give an accurate estimate of authentication from the beginning. You need to have related documents submitted, and you need know-how for the final calculation.
It takes time to estimate, and in some cases, it is okay to resolutely answer that you will receive an estimate cost.
We also charge an estimated cost depending on the case.
Rather, if you don't get a reply from the beginning, I don't want to ask, so I think you can leave it alone.
First of all, you can ask us to send you a product photo or product information (website, specifications, etc.).
Give some insight into the certification period
Unless it's a very complex product, certification basically takes less than two months.
However, there is a lead time until the factory has the documents and samples necessary to start certification, and it is up to the factory.
In addition, some products are not produced by the factory alone, and parts supplied by suppliers may be certified, which may take some time.
However, basically, it's okay to answer that it depends on the production capacity of the factory for less than two months. We also want to finish the certification inspection body in two months.
In addition to Japanese, we also say that we can speak Chinese and English.
Currently, most of the production is in China and other areas. Rather, it can be said that the case made in Japan is difficult unless it is a very large company (manufacturer).
If you think so, it is expected that many customers who propose or inquire are using the China factory.
Then, it is easy to think that it is not possible to respond because it is a Chinese factory, but if you go through our company, you can respond all in Chinese. English is also available.
In terms of such languages, you can differentiate yourself from other agents, so please try to use them.

I'm sure I can certify as long as the factory cooperates.
Again, as is often asked, does authentication fail? If I fail, will I get a refund? The question is,
We are adamant that certification can always be made as long as the factory cooperates.
If it is a product at the level that a civilian is making by an individual, there is a possibility that it will not get on the table of authentication in the first place, but if it is made in the factory class, some restrictions may be added, but basically there is no authentication that can not be authenticated.
We have uri that chinese staff with knowledgeable certification can operate smoothly with the Chinese factory, and it is repeated, but basically there is no certification.
However, it does not know whether the factory will cooperate with the chan or not unless you actually proceed with the certification, depending on the content of the contract with the client in the first place.
As a practical matter, not bluffing, you will always think that certification can be made as long as the factory cooperates.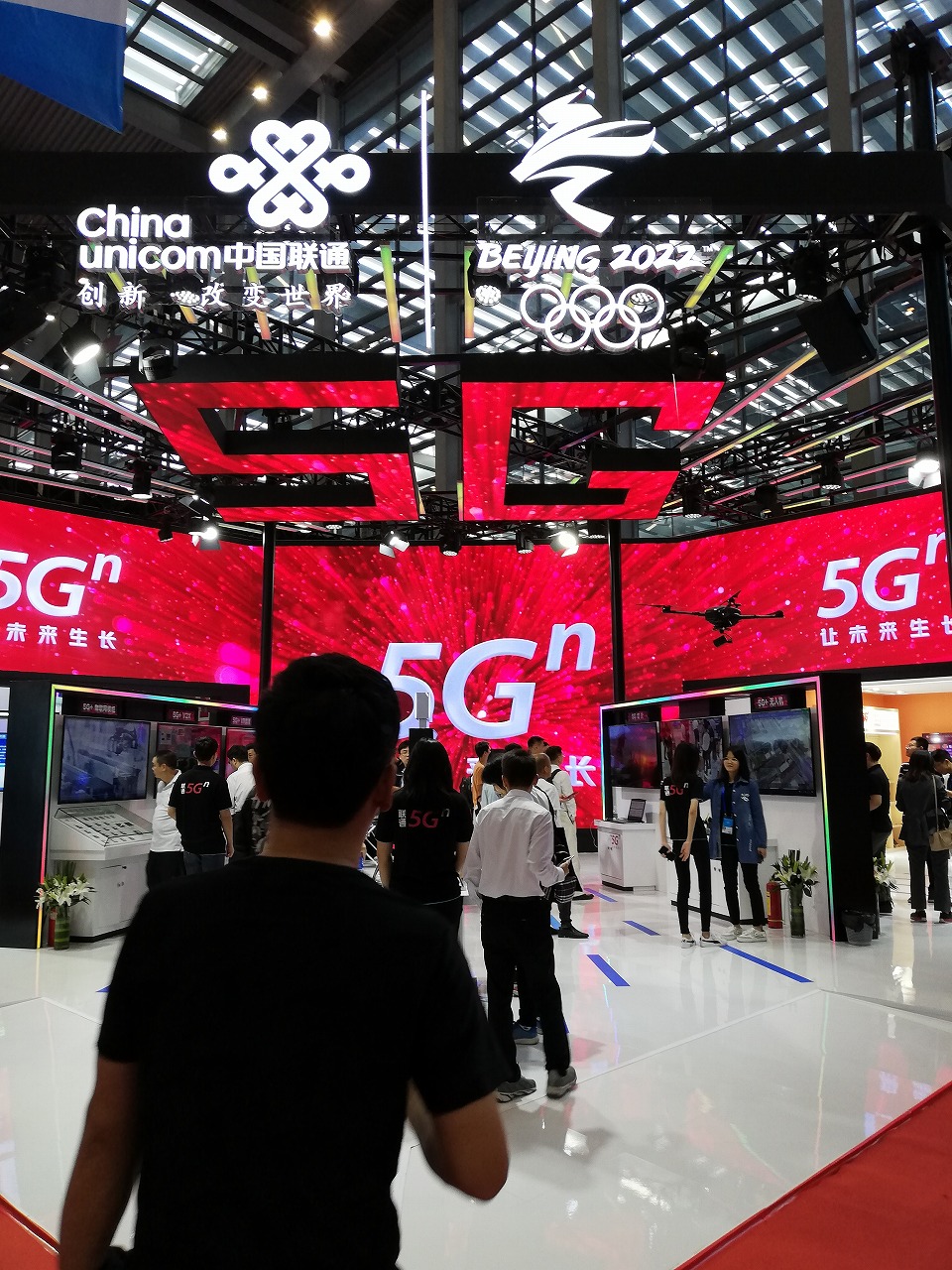 High-tech exhibition in Shenzhen
~ Bonus (1) ~ Magic word "I will confirm it just in case"
Even if you have been doing this job for a long time, there are many things that customers ask questions and do not understand.
In addition, since it is a slightly maniac field, it is difficult to find a direct answer on the Internet, and many patterns that connect one answer with the other answer and finally come out with a real answer.
There are many conditional answers, not necessarily unidirectional answers.
So, when you are asked and do not understand clearly, rather than answering a doubt, "It is a little complicated, so I will confirm it just in case", the customer will definitely be convinced.
The question is the answer time. If you try to answer as soon as possible, your confidence will increase.
As I said earlier, authentication is a maniac field, and there are not many systematic pages yet, so if you can respond quickly to it, it will be established as your new business enough.
~ Bonus (2) ~ Announcement of sales of authentication business support tool
We have introduced seven processes, or introductions, that quickly propose certification businesses such as SE, PSC, and Radio Law to advisors for shigyo sensei.
I think that it is possible to propose to customers enough with this content, but I have created an authentication business support tool for those who want to learn a little more, want a realistic exchange case with customers, are interested in the authentication business in the first place and want to know in detail.
We will announce it on this site when it is completed, so please purchase it if you like. Additional benefits are also available for purchase customers.
【News】Released contents for professional and consultants!
In our company, we will release content full of a series of know-how to propose authentication business to customers by the professional industry and consultants mentioned above.
For details, please check from the link. It will be released on July 15th and will be available at a special pre-order price until July 14.


Click on the banner!
Inquiries about certification in Japan
Please contact by E-mail