Cheap PSE is impossible!? I will tell you the truth of the parts test that can not be underestimated by the round PSE test [Must-see for those who want to go to Takami a notch as a seller]
未分類
この記事は約 16 分で読めます。
249 Views
Hello. It is a hori of the manager.
As a general impression, I think that PSE test is an image of testing a whole product.
However, as I wrote in the previous article,
https://principles-certification.com/2020/11/07/%e4%b8%ad%e5%9b%bd%e5%b7%a5%e5%a0%b4%e3%81%a7pse%e6%a4%9c%e6%9f%bb%e5%89%8d%e3%81%ab%e4%b8%80%e5%ba%a6%e3%81%a7%e5%90%88%e6%a0%bc%e3%81%99%e3%82%8b%e3%82%88%e3%81%86%e3%81%ab%e3%81%99%e3%81%b9/ "Case where the test does not finish at once (2) PSE additional test of parts without all materials" part
PSE testing includes testing of parts used in addition to the internal structure of the machine in the product body, the external structure, the material of the housing, emi test, etc.
Of course, the existence of this part test cannot be grasped unless you are a person who is usually involved in PSE testing, and once explained, it is also a presence that will be forgotten once the test is completed.
However, if you do not understand in advance that there is this part test, we will not be able to respond to inspection institutions that are low enough to encounter rip-offs from inspection institutions or to finish inspections without part testing.
In addition, I would like to tell you that this parts test may actually be a key point to go up as a distributor.
Once again, let's review the part test.
As mentioned above, pse testing includes component testing in addition to the internal structure of the machine of the product body, external structure, housing material, EMI test, etc., and it is required that the parts used are PSE certified products.
In some cases, U.S. UL-certified products and European CE certified products may be accepted, but they are on a case-by-case basis, so you need to check with an inspection agency each time.
As I say, part testing is done when you are not using PSE certified parts. If the part is already PSE certified, the factory simply retrieves the certificate from the supplier and submits it to the inspection agency.
However, since it is common to adopt parts that have a shape, function, specifications tailored for each product, it is difficult to obtain parts that are conveniently PSE certified, so parts tests occur for each product.
In addition, outlet (cable) and plug are typical parts that require PSE certified products. These must absolutely be PSE certified. If you look closely at the outlet and plug, it says "PSE", and many people may have seen it.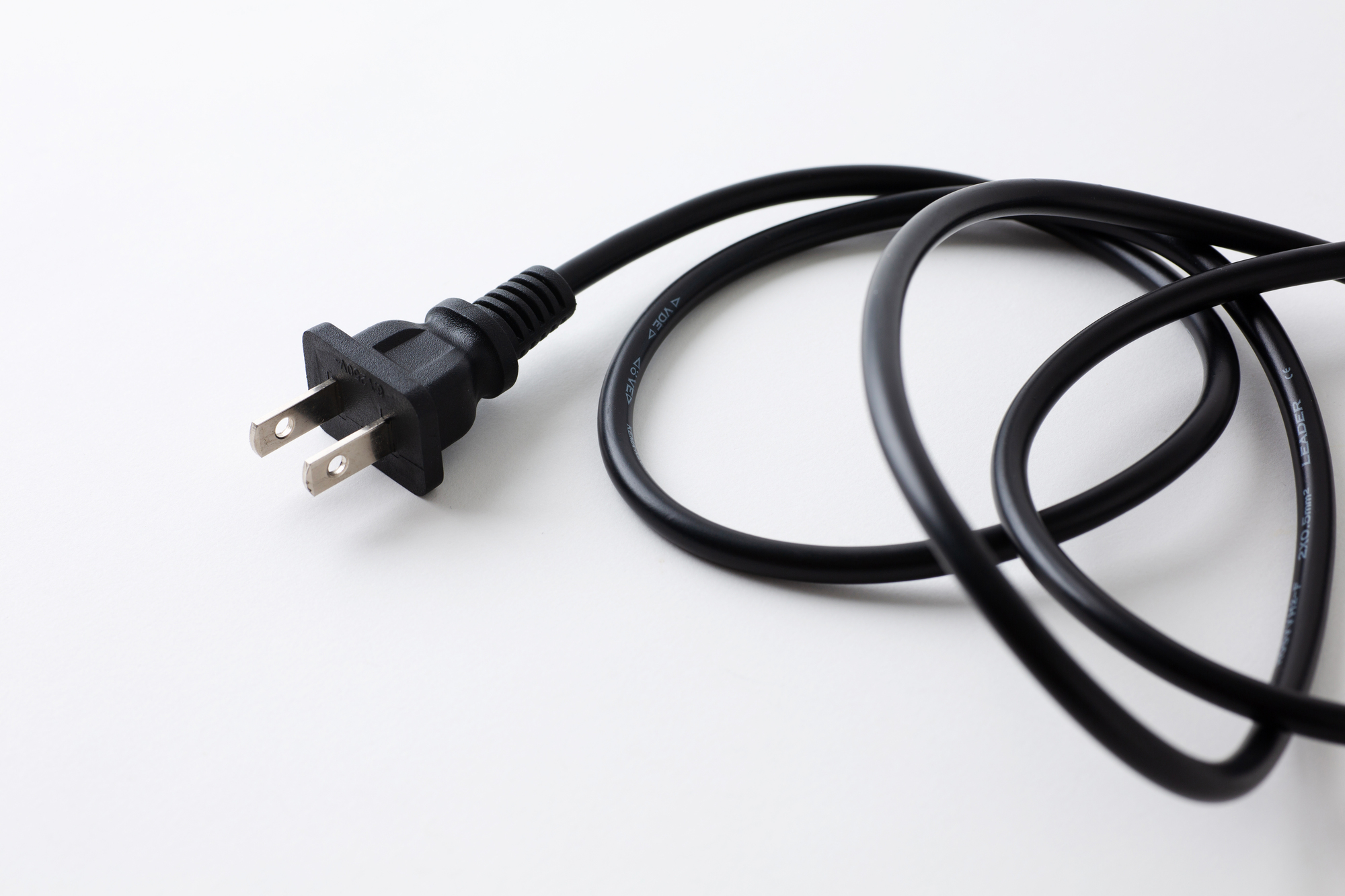 The plug is the plug and the outlet part is a cable. If you look closely, the letters are written, and pse stamps are also engraved in this.
One set of PSE outlet plugs is available on the market for B2B. Therefore, it is thought that there is basically no problem in the part test of the outlet plug.
As an aside, many businesses misunderstand that this PSE-certified plug code is pse compliant. Pse testing of the product body is required using a certified plug code.
Three types of parts tests common in round PSE (other than specified electrical appliances)
Parts testing required for relatively small and medium-sized round PSEs used at home, etc.,
Outlet (cable), plug, (power) switch
are.
As mentioned above, there is no need to worry about outlets and plugs because they use PSE-certified products on the market, but the problem is switches.
As mentioned above, it is more unusual to be a PSE certified product because switches will be used according to each product. You will be testing this switch to comply with PSE technical standards.
To be honest, the switch has never failed the test in our customers' products, so I think it's basically fine if it's something that a reasonable supplier will provide.
However, in any case, it is important to respond from inspection agencies that they have passed pse tests, including parts.
By the way, compressors (motors) may appear when it comes to parts testing of large products. Since this is the power to move the product, it is possible to blow fire during the test if the setting does not match firmly with the product body.
How much is pse in the product body test? However, in reality, such tests are also necessary, and there is also a fact that pse tests are generally considered high.
When I see companies that do PSE tests at a low price, I see "Can you really do it?"
As an agency company that is doing with chitin, I have to have a question.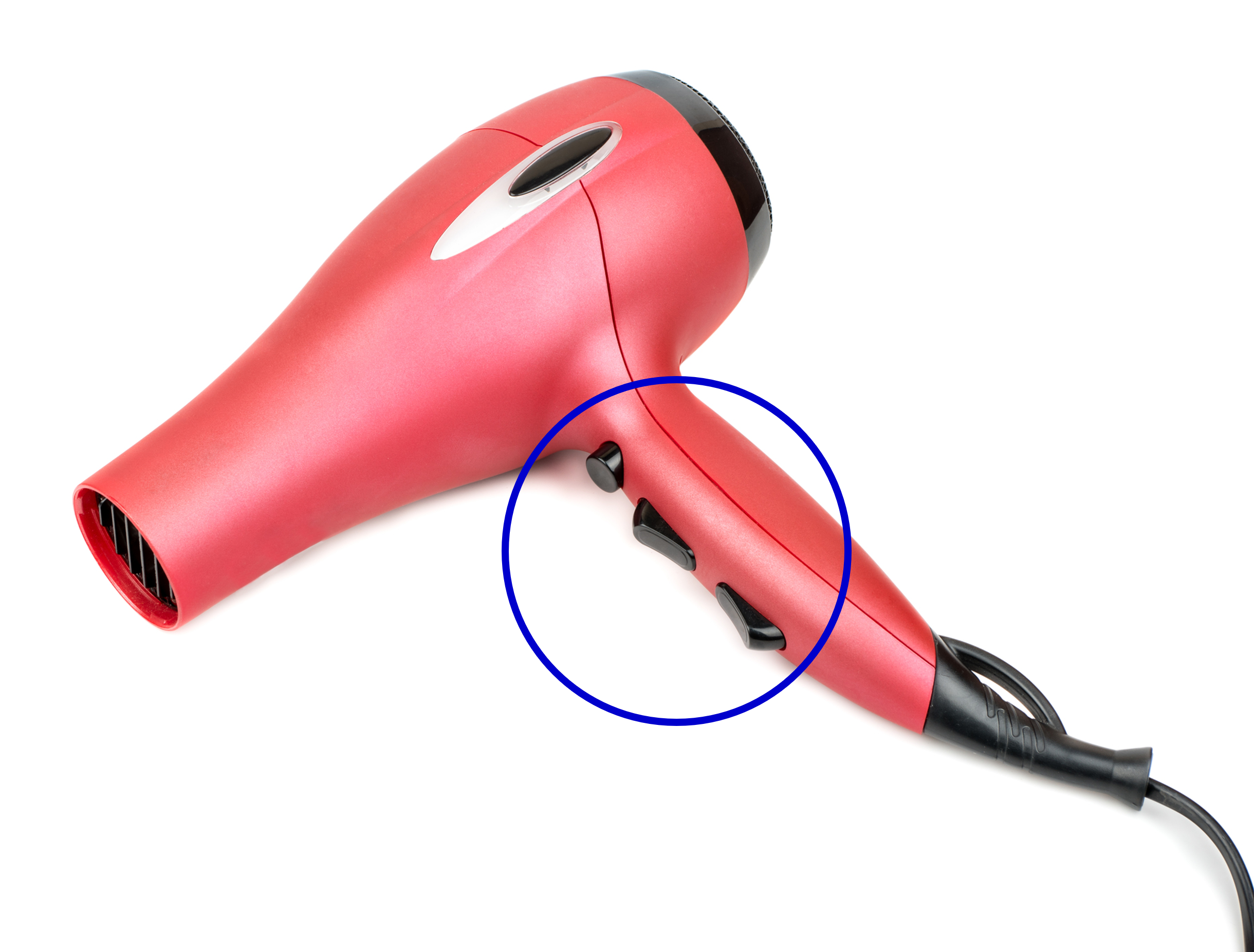 Switch example
The truth of round PSE that can deliver business even if parts testing is not perfect
After the round PSE test at an overseas plant is completed, it will be delivered to the Ministry of Economy, Trade and Industry at the time of import of PSE (electrical appliances). In doing so, you will be required to submit a complete set of documents, which do not include the PSE inspection report in the submission.
So, as with the general test contents, speaking only for parts testing, even if the parts test (confirmation) has not been completed perfectly, you will not be blamed by the Ministry of Economy, Trade and Industry on the spot.
This time, the legal system of good or bad is to make a business report, cause some product accident, or make caution recommendations to businesses that do not firmly respond to PSE by post-distribution regulation (trial purchase test).
In addition, it is also certain that there are many businesses that think that a big accident will not occur with only one part if it is a product as a whole. In such a situation, it is also true that some people misunderstand that we are trying to do useless tests when proposing parts tests.
Therefore, parts testing that tends to be despised
The PSE test itself is rejected because it does not prepare materials or does not take an examination even if there are no materials, but I have seen many businesses who think that if you only do other safety tests, it will be okay.
Although it is not a loophole of the round PSE law, the "Standard conformity confirmation" in the PSE flow does not state that the operator is supposed to make arrangements and inspect the product contents by itself, but it must be "passed".

Citation: Ministry of Economy, Trade and Industry_Electrical Appliance and Material Safety Act_Flow of Notifications and Procedures
So, as an inspection organization, I feel like I'll put out a report of "fail". Even if you fail a report, you can prepare documents to apply to the Ministry of Economy, Trade and Industry.
On the other hand, if this is a rhombus PSE (specified electrical appliances), the inspection organization will not issue a certificate or report if there is a failed part, and basically you can not apply to the Ministry of Economy, Trade and Industry. This is one of the major differences between round and diamond shapes.
Of course, most people are doing chitin and parts (switch) tests, but some of them do not have to test parts according to the above purport.
There have been several cases so far that the factory does not submit materials for parts and does not respond to parts tests.
Parts testing may also be confirmed in detail at the site of the real distribution industry
Finally, I would like to talk about the possibility of disadvantage in the real distribution industry if you do not test parts.
In the business report to the Ministry of Economy, Trade and Industry, I told you that there will be no detailed questions about the contents of the inspection (report) of the contents at that time. In addition, there is no fuss about ec malls.
It is enough to report a project to the Ministry of Economy, Trade and Industry.
However, when selling in real distribution industries such as home centers, electronics retailers, and department stores (department stores), there are cases where they are confirmed in considerable detail.
This is a case study of our customers, but there were companies that sold products from American manufacturers in China and Japan. We are considering global expansion, and in Japan, department stores, etc. will be the ring of sales from the beginning, not e-commerce malls.
Of course, since all necessary certification tests have been completed, there is nothing to worry about, but the person in charge of the department store asked him to present the part test location in the PSE report and actual materials on the parts.
Since the materials for parts will be confidential information of the factory, we of the agency company cannot present it to Japanese operators, so I told them that I would like you to negotiate with the Chinese factory in consultation with the United States.
The person in charge of the department store seemed to be considerably familiar with PSE, and it seemed to have been thrust considerably.
Ec seems to be proud of its prosperity, but in terms of market size, it is still less than the foot of real distribution. In order to reach out to the real distribution industry aiming for even higher than EC, it is not possible to remove chitinate PSE tests including parts tests.
With that in mind, I hope you will take the PSE exam.
Inquiries about certification in Japan
Please contact by E-mail