Anker, AUKEY violate radio law (technical suitability) with FM transmitter! ? Explanation of the history of the incident, the background, and the product overview of the transmitter
Hello. It is a hori of the manager.
Previously, I wrote an article referring to rakuten mobile's violation of the Radio Law, which became a problem in June 2020.
Rakuten Mobile Radio Law (TechnicalPtitude) Violation!? The history of the incident and three radio administrations that can be predicted in the future
This time, I would like to touch on the case of violation of the Radio Law of Anker and AUKEY FM transmitters published in February this year by the "Radio Equipment Trial Test" of the Ministry of Internal Affairs and Communications of the ministry and the competent ministry of radio law.
History of the incident in violation of the Radio Law
There have been quite a lot of internet news about the incident, but I would like to quote two articles that were relatively easy to understand.
The Ministry of Internal Affairs and Communications has been conducting an initiative (radio equipment test) to measure the strength of radio waves by purchasing wireless equipment sold as being within the significantly weak standards stipulated in the Radio Act, and has released the results of the latest version of the "Reiwa FY202 (1st)".
As a result of testing, it is judged that anchor Japan's an automotive FM transmitter "Anker Roav FM Transmitter F0" and AUKEY international's automotive FM transmitter "BT-C4" are radio equipment that significantly exceed the tolerance of the weak standard.

Anker Roav FM Transmitter F0

 

AUKEY BT-C4

 

Citation: IT media news_ Ministry of Internal Affairs and Communications, Anker, AUKEY FM transmitters recognized as violating radio law
Anchor Japan will voluntarily recall fm transmitters that have been confirmed to have higher radio wave strength than the standard values stipulated by the Radio Act and refund the purchase price.

Although none of the products to be voluntarily recalled are at risk of affecting the human body or destroying other equipment, products that exceed the standard values stipulated so that interference with other radio stations and radio interference do not occur are prohibited by the Radio Law, so they have stopped using them even if they have already been purchased, and are calling for contact with special counters.

The fm transmitters covered are the following four products.

Abbreviated below

Citation: Mobile phone Wacth_Anker voluntarily recalls 4 FM transmitter products in violation of radio law
Speaking of Anker and Aukey, it was a Chinese gadget manufacturer and was widely deployed mainly on Amazon in Japan. Many of you may have heard of the name.
To put it simply, the radio wave content emitted by FM transmitters sold by Anker and Aukey was outside Japanese radio law standards.
It became the subject of the trial purchase test that the Ministry of Internal Affairs and Communications was doing, and it became a prosecution (caution recommendation). This trial test refers to the fact that the certified product on the market is checked by the competent ministries to see if it really meets the certification criteria.
Trial tests of target products such as PSE and PSC, which are also under the jurisdiction of the Ministry of Economy, Trade and Industry, are conducted every year. For the trial test, I have written an article in our own media, so please refer to it as well.
For those who are concerned after certification such as PSE, PSC, measurement method, radio wave law suitability, etc., five tips such as voluntary inspection are taught!
The reality that even a moderate company is not able to properly authenticate
Like Rakuten Mobile, which I wrote last time, even companies of a reasonable size do not properly authenticate. On the other hand, from a person in a position that is not so large, there are such things! That is the frank impression.
However, it is a common story in the actual world, and that is why there is a check function of the country. In addition, even small businesses are not at all blind, so you still have to complete the certification that should be done properly.
I think that "Radio Law" is a story that you hardly notice unless you are a related business operator, but let's recognize that there are people who are watching closely because no one seems to be watching it.
Perhaps it's not a third party's tarekomi?
I think that there is a theory of notification by competitors, etc. though it becomes who is watching then, but it is likely.
I personally feel that it is quite difficult for the Ministry of Internal Affairs and Communications and the Ministry of Economy, Trade and Industry to pinpoint suspicious businesses among the countless distributors.
On the other hand, these people are also officials, so "I did a trial test (= investigation)!" It is difficult to report, and there is a reality of embarrassment if there is some problem, too. In short, it is a souvenir.
I used to work for JETRO, an administrative agency, so I'm going to understand that kind of atmosphere somehow. Of course, it's not a personal speculation, not a certain thing.
Those who control it are somehow suspicious, and they probably have various information networks. After all, it is a story that is completely fine if you authenticate properly, but if you know that it is gray or black yourself, it seems better to decide to authenticate as soon as possible or stop working with the product in the first place.
By the way, it is a result page of the radio wave device trial test of this Ministry of Internal Affairs and Communications. Please refer to it.
Ministry of Internal Affairs and Communications_Radio Law Utilization Page_Results of radio equipment trial test
To be honest, there is little harm, but the brand image is quite negative
As I have told you several times in this owned media, there is no law to punish Anker and Aukey this time because violation of the Radio Law is a law that is punishable for users who use it rather than a seller.
It will be positioned as voluntary action of the business operator, not an obligation even for product collection. Honestly, I don't even know how many users will react to the payback.
By the way, we tried and bought wireless presenters (PSC-eligible products) of our competitors in the past. It seems that the Ministry of Economy, Trade and Industry gave guidance about one month later, and I had received a notification of product collection from a business operator. It is not that we have notified you by any means lol.
In that case, I responded to the call for collection because it was shortly after purchase, but if it seems to have been several years since it was released like this Anker, users in the early days will probably not respond to the collection. You may even forget that you bought it.
In short, it is presumed that the actual harm such as collection costs is not so great.
However, on the other hand, because such products were sold, web news will remain on the net for a long time, so the so-called illegal companies will not disappear easily. There is also an article about a company that violates the Novelty Radio Law that I wrote the other day.
Novelty goods companies, company novelty personnel, do your promotional products are certified as PSE, PSC, Radio Law, etc.?
It might be somehow way to get through it if it's a big company, but it's easy to imagine that such a notorimous infamous thing would be quite a pain in compliance. In addition, it is possible to surpass the notorie on a scale like a major company, and it is possible to drag the notoriging indefinitely.
Even customers who had certified the Radio Act before said that because it is an industry that is strict in compliance, they cannot survive if they violate the Radio Law.
Whether it's a financial or credit issue, there's no doubt that you'll be forced to bear a reasonable burden.
On the other hand, PSE and PSC under the jurisdiction of the Ministry of Economy, Trade and Industry impose fines and imprisonment with distributors, and there is a possibility that the requirements for violations may be more severe, so be aware of that point in advance.
By the way, what is an FM transmitter in the first place? One of the gadgets that's been talked about lately
Last but not only, let me briefly review what an FM transmitter is.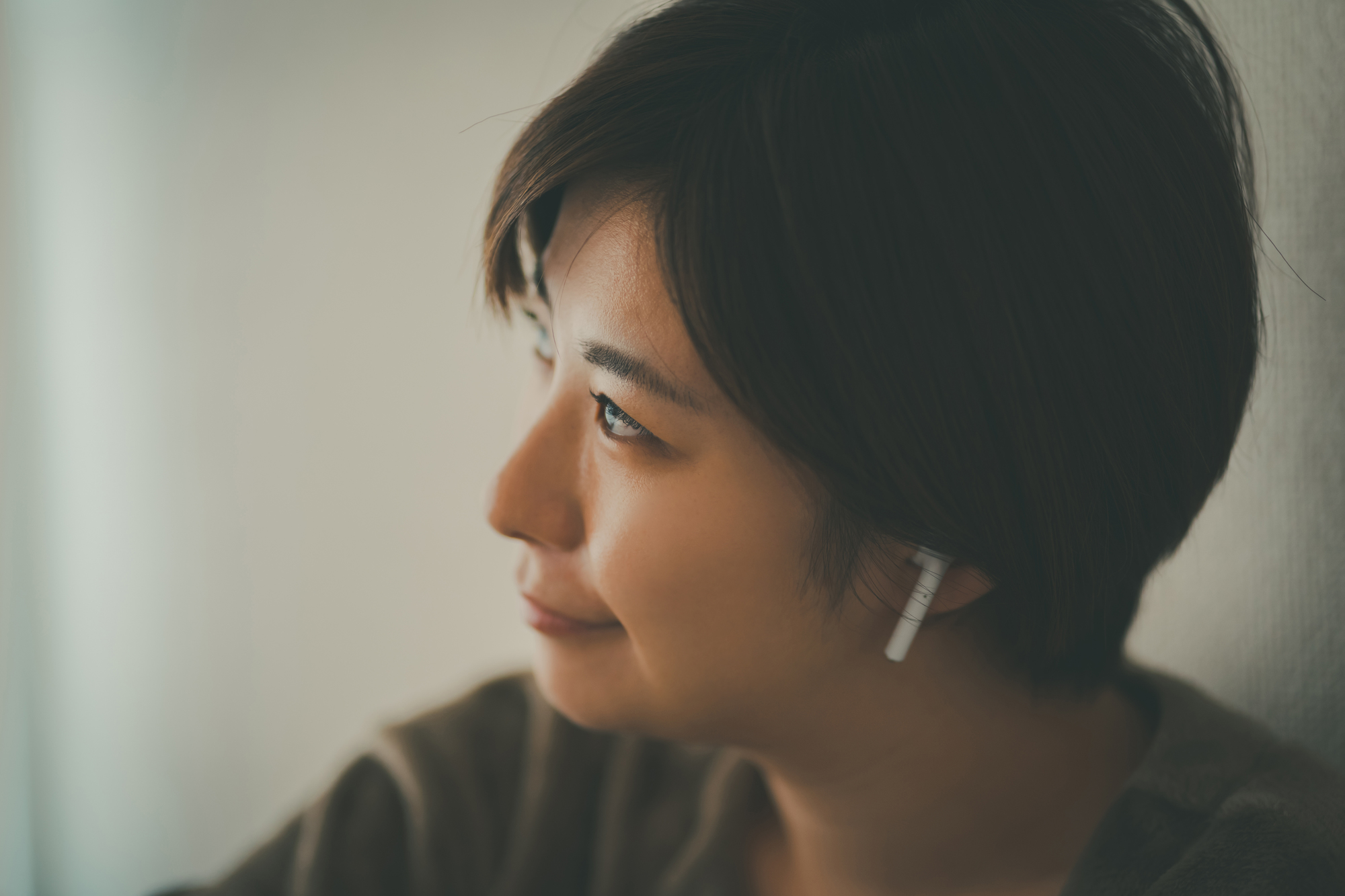 The FM transmitter is an audio accessory that allows you to play music from connected devices (smartphones) such as iPhones on the FM radio in the car. Until now, when it comes to playing music in the car, it was necessary to prepare CDs, etc., but if you have a smartphone, everything will be enough.
It is possible to save labor the extra space in the car.
There is also a Bluetooth transmitter for televisions in your home, making it a tool that allows you to enjoy tv sound with wireless earphones.
This seems to be very popular now, especially those who live with the elderly, there are many elderly people who are concerned about the sound of the TV, and there is news that such transmitters are useful.
Both patterns are expected to increase the need as a tool to spend more comfort in the car and in the home amid the strong influence of the coronavirus.
In any case, these definitely require radio law certification, so if you want to sell the product in the future, or if you are currently selling but are worried to see this article, please feel free to contact us first.
Inquiries about certification in Japan
Please contact by E-mail