7 techniques for capturing China exhibitions and trade fairs for those who want to engage in new businesses in the import business
Hello. It is a hori of the manager.
In the previous article, I mentioned three exhibitions and trade fairs in China that beginners in the import business should try first.
The reason is that there are many items handled, and it is just right for those who want to do something from now on.
This time, when I actually said to exhibitions and trade fairs,
What kind of negotiations will be made in the field? What do you do with your interactions after returning to Japan? I will tell you techniques such as.
The first time I went to an exhibition in China was at the Guangzhou exhibition in October 2015.
At first, everything I saw was rare, and I was excited as I went around the venue, and I didn't have any negotiation know-how, so I couldn't negotiate straight.
Even so, I was able to place OEM orders from Chinese representatives I found at the venue, which led to the business.
In addition, I was able to get a business license from a certain manufacturer as a Japanese agency.
Since then, I have been to guangzhou exhibitions many times, and I have also been to Yiwon and Shenzhen Electric District, where I have acquired various negotiation know-how. It is not written here, but I also participate in other exhibitions.
As I looked around multiple exhibitions and trade shows, I realized that basically all the things I needed to negotiate successfully were the same thing at any exhibition.
On the other hand, in fact, I don't see many Japanese people in the exhibitions and trade fairs from a few years ago to recently.
However, due to the recent coronavirus problem, the number of SMEs and individuals entering the Chinese business will increase steadily due to reasons such as securing profit margins for their main business, which cannot stand by their main business alone. I think that it will be.
Of course, travel to China will be restricted for a while, so you don't know when you will be able to actually get on board.
However, if you learn know-how from ichi for the first time when that happens, you will be more and more late, so let's learn how to negotiate at exhibitions and trade fairs from now on.
【Technique 1】Go around multiple stores
Interestingly, Zara handles exactly the same product in multiple stores. And the price is often different.
For example, even with the same product, it is 50 yuan for A, 70 yuan for B, and 40 yuan for C.
For example, there are various reasons for different prices depending on the level of the shop where the price is different, the store that makes the product as the main product, the store that handles it as a sub of other products, and the manufacturing plant in which it is trading.
In addition, the design and function may be slightly different.
By the way, in Yoshitori, I have found a shop that sells products that had been purchased for 7.5 yuan until then for 5.5 yuan, and if you switch suppliers with great pleasure, you have experience that the new supplier is full of defective products.
Shameful story, storm of returns from customers that are delivered to Amazon warehouses without properly confirming. At one point, the sale of the product was suspended. At that time, we apologizeed for the inconvenience to our customers and other related people.
Because it was cheap, the making was rough, and it was insisted that it was not bad as a shop, but after all I returned the purchase to the previous 7.5 yuan shop.
On the other hand, I have searched for multiple shops and found the best shop many times.
There are many people who do not know that the same product is handled at multiple shops, and as told by an interpreter who attendants, they look at only one store and decide what to purchase.
In the end, some people start negotiating price reductions, but it's a waste of time.
There are many people who still have the image that overseas stores are rip-up, whether it is too much of a manga, but unless it is a roadside store, it basically does not do such a thing at a regular store.
There may still be many people who are looking down at China, but if you negotiate too much unreasonable price, you will be made a fool of, and as a Japanese, you are embarrassed.
If you want to reduce the price, go around and look for the best condition. This is also one of the management efforts. Let's remember that negotiating price reductions is not a management effort.
【Technique 2】Take a sample, buy or get a sample
In Yoshitori, it often responds not only to the purchase of off-the-shelf products but also to OEM production. When you negotiate with the person in charge of the booth, they will call the factory on the spot and check the conditions.
In doing so, it is important to bring a sample that will be an image of the product you are going to make. Even if it responds to OEM production, if there is no essential sample, it will be a serious time loss because it will return to Japan and send it again.
If you plan to negotiate many samples on a single business trip, you will take not only one but also multiple types of samples, and the luggage will be heavy, but let's do your best to carry it.
Also, if possible, two samples are needed, one for factories and the other for suppliers.
If you give it to the supplier, it will easily check whether the manufacturer's made thing is made according to the image in China.
Without it, the supplier cannot be confirmed, so it will take time again if the finished product comes to Japan as it is and examines from there.
The sample fee is expensive, but it is recommended that you invest in it because you think it is a business.
On the other hand, I often hear that I want you to give away one or two products as samples of products handled at the store, not OEM production, but the store does not respond.
If it is a trade fair in Gicho and Shenzhen, if you pay a little more than the regular amount, you will give it to you roughly. In addition, as I wrote in the previous section, there are ways to go around several similar stores, or get a business card from the manufacturer's head office and contact the head office after returning to Japan.
Even at exhibitions in Guangzhou, they may not give up on the spot, but for example, there are many ways to give it to you when the exhibition ends, or to get a business card for the time being and negotiate after returning home.
Let's try various things without giving up because the sample request was refused once.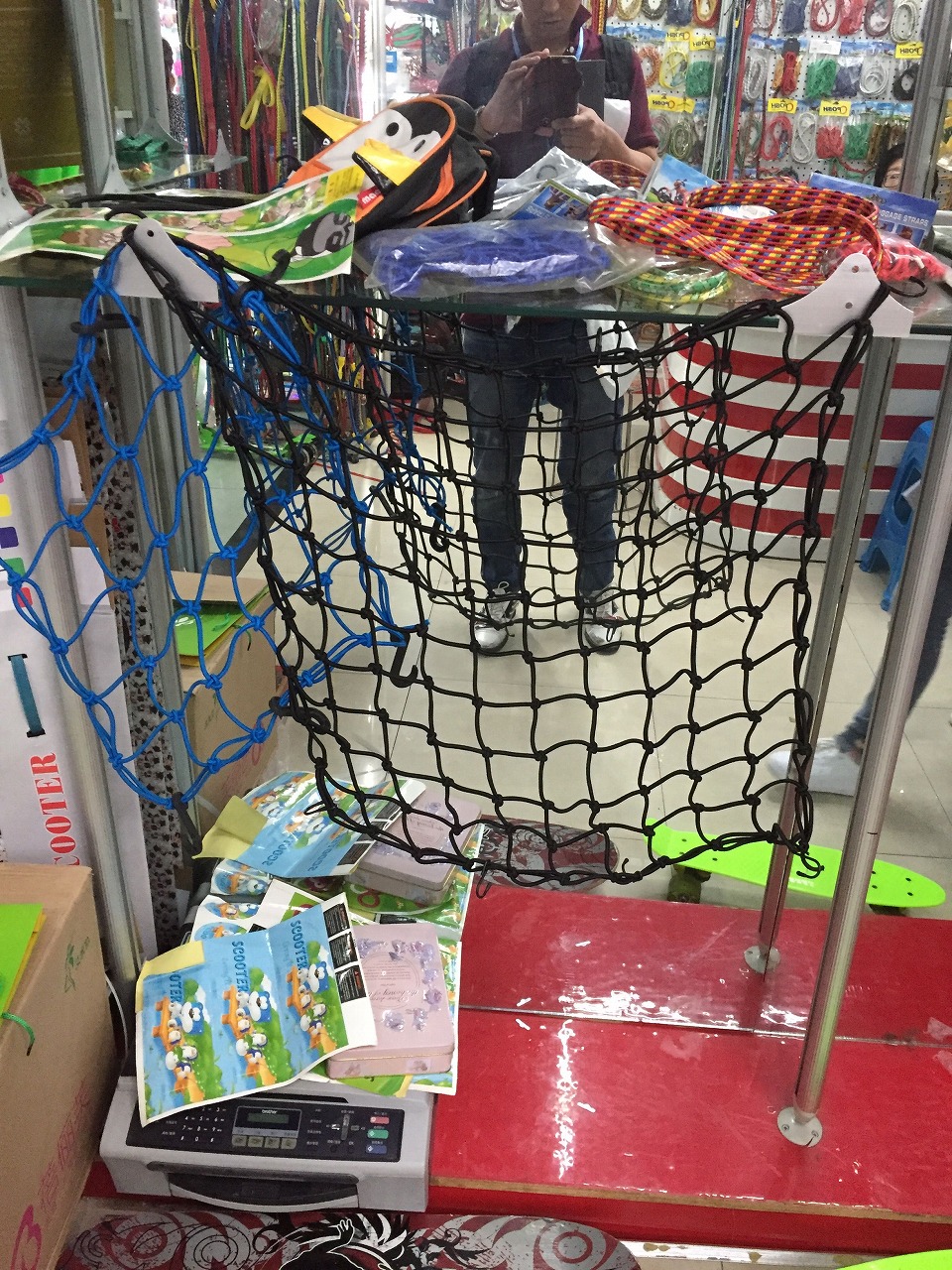 Illustration of samples brought at the gicho booth and ready-made products
【Technique 3】Business cards are made in Chinese and English
As a matter of course, I can't speak Japanese there. I am surprised that some people who went to China together bring japanese business cards that I usually use.
Worst of all, if you know the e-mail address, you can manage it, but if you replace it yourself and exchange business cards with foreigners in Japan, when the other party puts out a business card in your native language, "What is this guy licking?". I think.
Since this is basically a customer at exhibitions, you will not look suspicious with it, but if you make a Chinese / English business card dedicated to inspection in China, you will be able to communicate well with the recipient.
In addition, it is convenient when you send a sample if you put the office address (luggage delivery address).
Here are some points to put on your business card:
Company name (shop name)
Title
Name
Address
Wechat ID
Skype ID (if necessary)
【Technique 4】Mastering wechat
To those who do not know wechat, in a word, it is the Chinese version of LINE.
In China, the use of many overseas IT services, such as AMERICAN IT services such as GAFA and IT services in Japan, is under national control. In other words, it is restricted.
Google, Amazon, and Japanese LINE cannot be used in China unless you use a special IT service.
Instead, the Japanese version of LINE, named wechat, is popular among many Chinese as a communication tool between users.
The great thing about wechat is that it comes with a translation function, for example, when the Chinese use the translation function for messages I sent to Chinese people in Japanese with "Hello", it is displayed as "Niihao".
With this, it is possible to exchange wechat with the person in charge at exhibition venues and exchange messages.
Of course, if you have an interpreter by your side, you can rely on it, but it is convenient when you want to move a little by yourself.
However, wechat can also be used by Japanese people, but since the number of users has increased too much recently, in order to register new, it is necessary to approve people who have already registered on wechat and have registered with wechatPAY.
I'll give it a long time when you start writing how to do it, but for now, please look for people who are registered on wechat and wechatPAY.
【Technique 5】Google translation is enough for emails after returning home
In the midst of some interpreters, what language should I e-mail when I try to negotiate with a Chinese representative after I return to Japan?
My recommendation is English.
I can't speak English! Some of you may think that, but basically there is no problem if you can speak junior high school English.
If you use Google Translate, the English creation itself will be transmitted enough to the other party. In fact, even a broken English can communicate sufficiently with each other, so we have purchased samples and purchased products.
There is no need to aim for perfect English, so please try to contact them first.
【Technique 6】Ask the supplier for actual purchase
If it is only a small sample, you may have it sent directly from the person in charge of the manufacturer (factory), but if it becomes a large package or needs to be delivered directly to an Amazon warehouse, let's have the supplier arrange the shipment.
The reason is that the factory is only producing, so there is an overwhelming lack of know-how to put the produced products on logistics and deliver them to retail sites.
To put it a little more simply, it is that you do not use high flights or inspect them.
Suppliers are also familiar with logistics such as cheap airmail and fast shipping, but factory personnel only use DHL or Fedes. If you are using such a high flight, you will only squeeze the profit.
In addition, since the factory does not have inspection know-how, it may become a pile of defective products if it reaches Japan, so let's get suppliers who inspect in China firmly.
Because they exchange in Chinese, it is very convenient because it picks up parts that you do not notice only by exchanging broken English.
【Technique 7】Go many times (enjoy sightseeing)
It is important to go once for the time being, but I think it is important to go multiple times if possible.
After all, people who are doing well in China business have gone to China many times. I don't know if it works because it's going well, or it works because I've been there many times, but people who are still doing well have gone many times. 。
As a reason, if you go many times, you will be able to get along with related local people and get various information, and you will get used to exhibitions and trade fairs that you thought are so wide and you will be able to find products everywhere.
At such times, I come across unexpected products.
Currently, we found one of our best-selling products at a booth in a corner of Yoshitori Fukuda Market, which we went to for the third time.
It has been 4 years since we handled this product, but it is still selling and has been profitable tens of times the travel expenses at that time.
I understand that it is not always efficient to go there because the Internet is developed, but again, people who are strangely doing well have made time and went to China many times.
It is said that success is proportional to the distance traveled, but that's exactly what it is.
However, it is also true that if you go for business many times, you will get bored, so for example, if you find a delicious local shop, it will lead to the spirit to come again next, so why not try doing so?
Continue to persist without giving up
I write it myself and think again, but I still realize that I have to do it persistently to make my business go well.
There are many tough aspects because it is still work even though it is a side business, such as going around many shops to reduce the price of products, negotiating variously to get one sample, and many overseas business trips.
It is also true that many people give up easily if it does not go a little wrong, but it is only not knowing the know-how to make it work, and I think that it can be continued relatively without trouble if you know how to do it to some extent.
Please refer to what is written here and try to work on importing China carefully.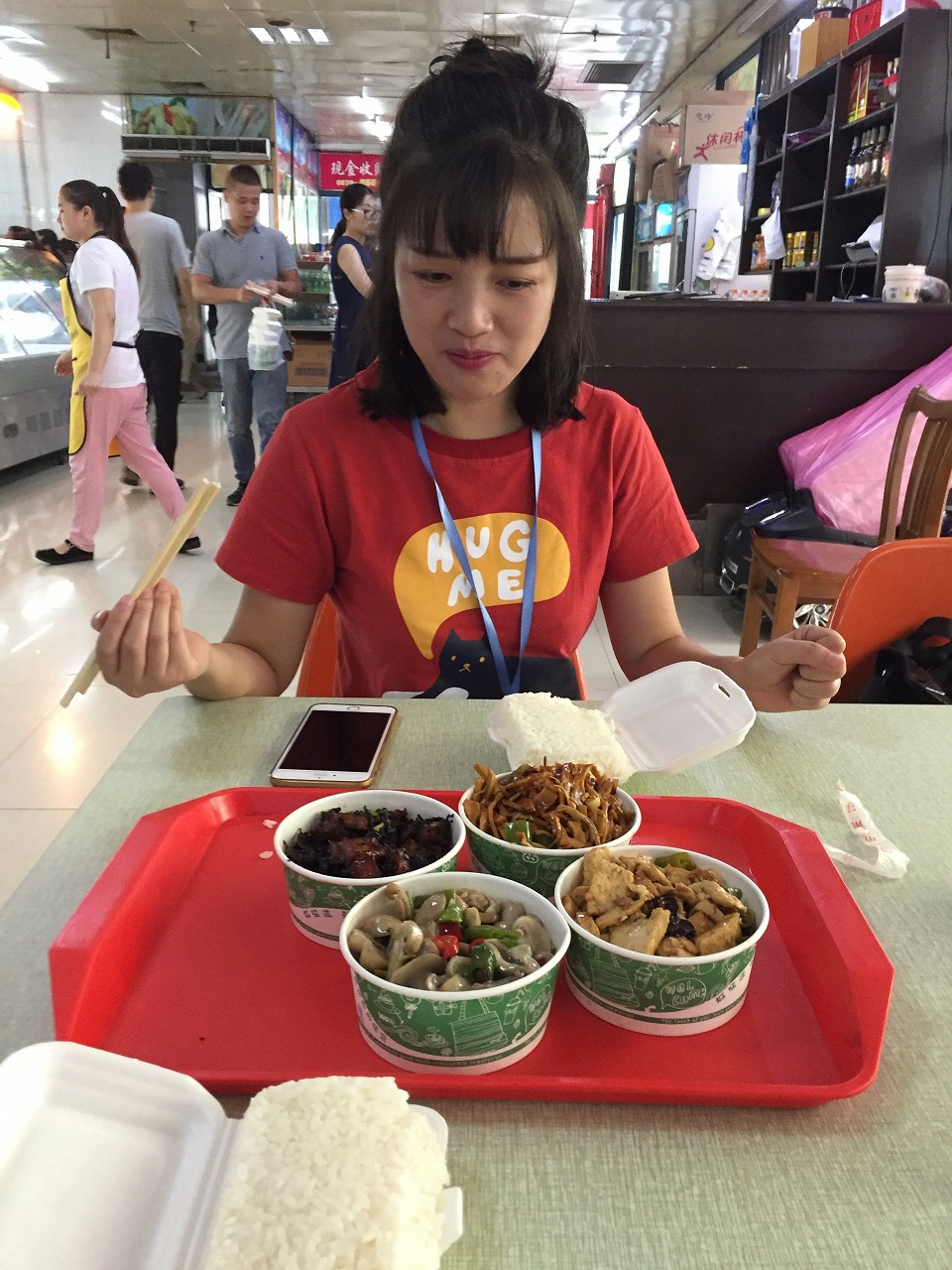 Eating with a beautiful interpreter at a bird is also very enjoyable.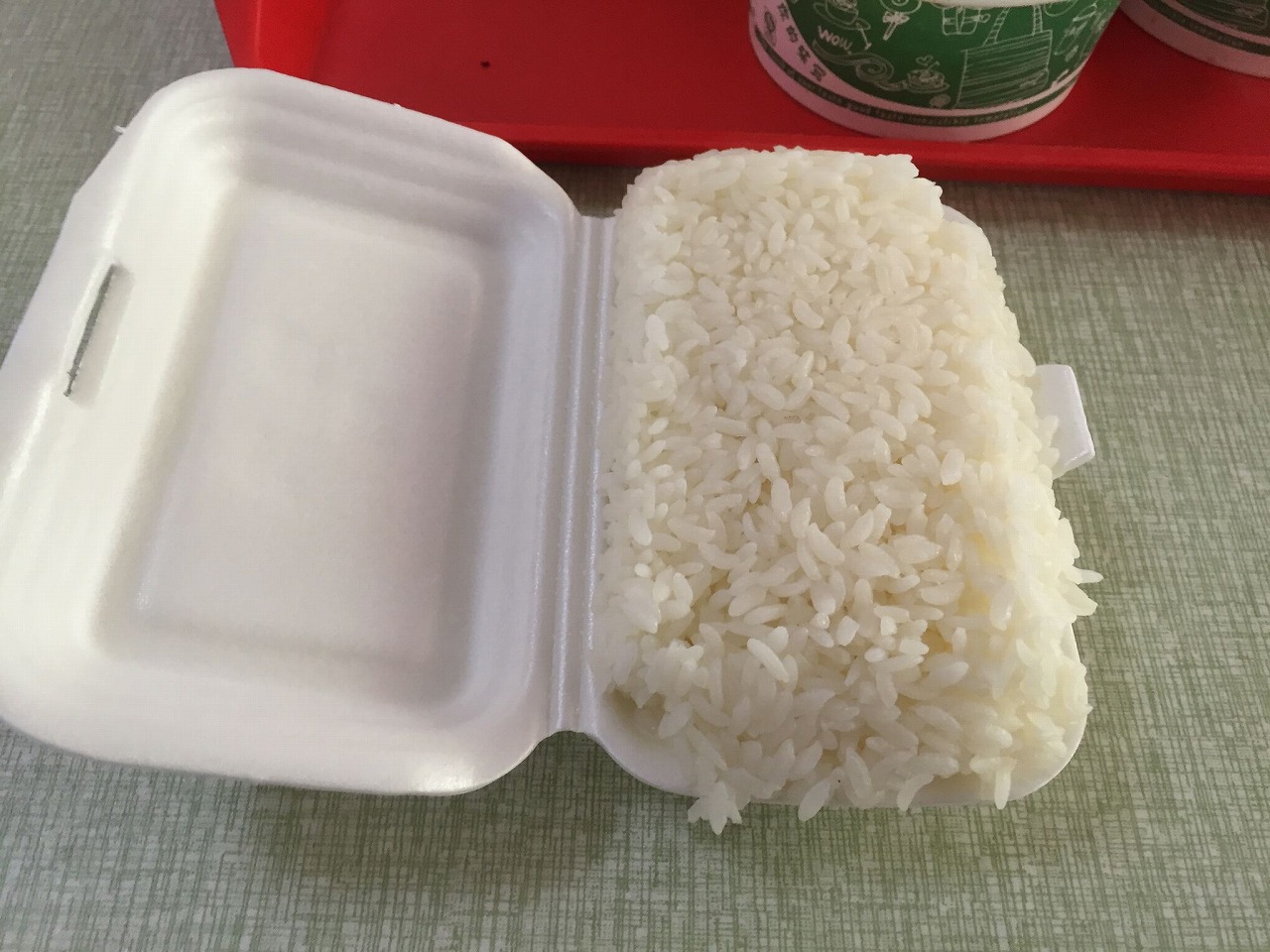 The rice is too much and I laugh unintentionally.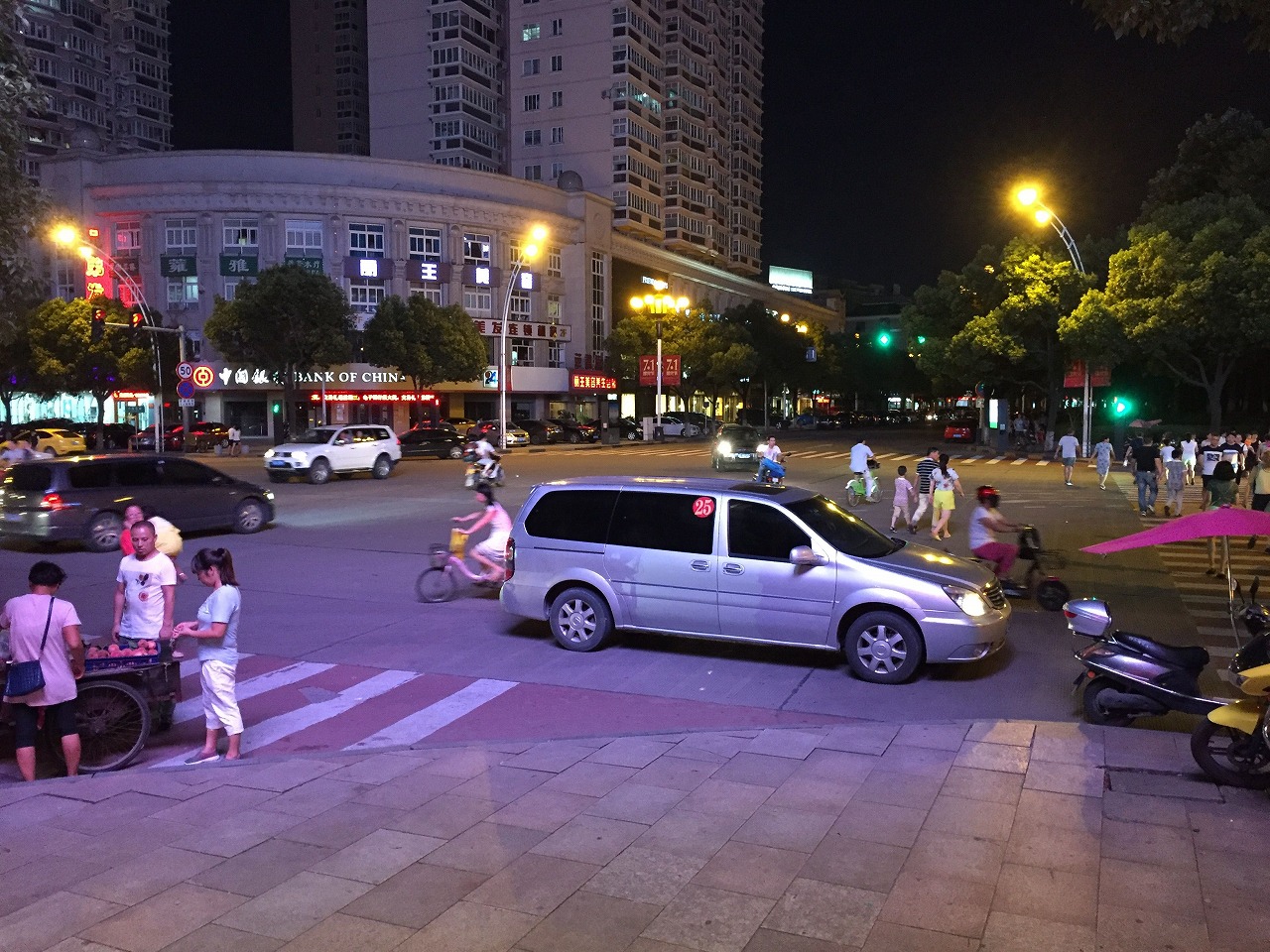 It is very educational in business to know local life outside of exhibitions and trade fairs
Inquiries about certification in Japan
Please contact by E-mail