1-Day accident case explanations such as PSE, PSC, radio law, etc. for corporate certification personnel
Hello. It is a hori of the manager.
Previously, I wrote about mobile batteries and voluntary inspections about PSE.
The former is a story that pse of mobile battery was obligated by frequent battery accident,
The latter is required to conduct product inspections by oneself in accordance with shipment and sales after pse inspections are completed and to keep the inspection reports,
are.
PSE, PSC, etc. have established laws that thoroughly inspect and manage products with the necessary technical standards and post-production inspections and management.
Even if the production itself is outsourced to a factory in China, if the manufacturer controls planning, development, and manufacturing in-house, it will be easy to realize thorough post-production management.
On the other hand, if you try to find and import products produced at overseas factories such as China at Alibaba, pse and PSC inspections themselves are difficult, but the voluntary inspection after certification and production will be difficult in a different sense.
First of all, it is not easy to make factories understand inspection items based on Japanese standards.
As a factory, you may want to follow what the client who buys it with great care, but there are many cases where you do not know what to do in the first place.
At present, there is a gap in awareness between the import and sales side and the production plant side, and I believe that clear rules between the parties concerned are necessary to link such points.
The main part of this talk is that in such a situation, I would like to summarize the past incidents related to PSE and PSC and write about the PSE illegal issue that we have dealt with.
Pse and PSC incidents are already written on the net, so I would like to express them without using fushiji in particular.
Konan Shoji PSE Violation 1623 Items Case
In 2014, Konan Shoji, which operates a major home center and konan, was subjected to administrative sanctions based on the Electrical Appliance and Material Safety Act by the Bureau of Economy, Trade and Industry.
This case is one of the hot topics among the person in charge related to PSE business even now that it became a Reiwa.
For details, I think that you can see the announcement contents of the Bureau of Economy, Trade and Industry in the URL to be pasted, but I think that it is an example that it becomes such a large incident if the legal content is made a mistake even at a major company.
1. History of the case
The Electrical Appliance and Material Safety Act (hereinafter referred to as the "Act") shall be used for 1,623 items of electrical appliances and supplies imported by Konan Shoji since FISCAL 2001. As a result of collecting reports and conducting on-site inspections based on the act, violations of technical standards nonconformance, etc. stipulated in the Act were confirmed, we will prohibit the display based on the improvement order based on Article 11 of the Act and the provision of Article 12, and pay close attention under the name of the Director-General of The Commercial Distribution Security Council, We provided guidance on regularly reporting on the status of improvement in violations.
Konan Shoji has already stopped selling electrical appliances and appliances that do not meet its legal obligations, and has voluntarily recalled them.
2. Details of violations of laws and regulations
(1) Article 3 of the Act: 3 items
< violations > categories of electrical appliances and materials that have not been notified as importers.
(2) Article 5 of the Act: 797 items
< there has been no notification of changes > the contents of the violation and the matters to be notified.
(3) Article 8, Paragraph 1 of the Act: 88 items
< violations > not meet their obligations to comply with technical standards.
(4) Article 8, Paragraph 2 of the Act: 1015 items
All or part of the records of the < violation > voluntary inspections have not been preserved. The method of voluntary inspection is not a method prescribed by laws and regulations. etc
(5) Article 9, Paragraph 1 of the Act: 319 items
< violation > certificate of conformity inspection of specified electrical appliances or equivalent is not stored or has expired. etc
(6) Article 10, Paragraph 2 of the Act (display): 257 items
< the contents of the violation > not displayed in a manner stipulated by laws and regulations, such as no PSE mark, company name mistake, and no description of the registered inspection body.
3. Details of administrative dispositions and administrative guidance
With regard to items that have been determined to have violated laws and regulations, we have provided the following administrative measures (improvement orders, prohibition of labeling) and administrative guidance.
(1) Improvement order
With regard to the violation of Article 8, Paragraph 1 of the Act, the following measures should be taken in accordance with article 11 of the Act.
When importing electrical appliances and equipment, establish business improvement measures to comply with the provisions of Article 8, Paragraph 1 of the Act, make them known internally, and establish a system to ensure the implementation of such improvement measures.
Report on the business improvement measures formulated by July 31, 2014, and periodically report on the implementation status of the measures for the next year.
(2) Prohibition of display
With regard to violations of Article 8, Paragraph 2 or Article 9 Paragraph 1 of the Act, it was prohibited to display them for one or three months according to the degree of violation for each type, pursuant to the provisions of Article 10, Paragraph 1 of the Act.
(3) Strict caution
In order to prevent similar situations from occurring in the future, we have taken strict care to deepen our understanding of the Electrical Appliance and Material Safety Act and to thoroughly implement improvement measures, such as establishing a system to comply with laws and regulations. In addition, we stopped selling electrical appliances and appliances that have been identified as violations until the violation condition has improved, and advised them to report the following:
With regard to Article 8, Paragraph 1 of the Act, the status of compliance with technical standards should be promptly confirmed and the results of such compliance with the technical standards should be reported periodically.
Periodically report on the status of improvement in the violation of Article 3, Article 5 of the Act, Article 8, Paragraph 2 of the Act, Article 9, Paragraph 1 of the Act, Article 10, Paragraph 2 of the Act, and Article 27, Paragraph 1 of the Act.
Citation: Kinki Bureau of Economy, Trade and Industry, Co., Ltd. was subjected to administrative dispositions based on the Electrical Appliance and Material Safety Act.

It is a great number even if there are 1623 items.
This is more than six years ago, so there will be no problem now, but I do not know the process that has become like this as a lesson without using other mountains of stone,
In response to the failure to comply with the law as a result,
In addition to the severe survival of the business, it seems that it is very important that the trust of users has been shaken by the trust.
Cases of accidents and government recommendations at the PSC
On the other hand, we will also tell you about incidents and administrative recommendations about PSC, which is a brotherhood of PSE.
If you look at the origins of why such laws and regulations exist, you will be reconsider the impact of products handled as business operators on users.
In particular, PSC is life-threatening to users, and if you are not a specialist, there will be unlikely opportunities to import and sell, but as a single seller, I would like you to recognize such cases.
2002 24-hour bath (PSC) accident with jet jet function
An accident occurred in which a girl's hair was sucked into the mouth while taking a bath in a water circulatory system for bathtubs and drowned.
In the wake of this, we designated the "hot water circulator for bathtubs" as a specific product under the Consumer Product Safety Act, and have since been subject to PSC.
Citation: JET (Japan Electric Safety and Environment Research Institute) _Hot water circulator for bathtubs conformity inspection
It is very painful, but while the world becomes more convenient with the advent of new products, I am keenly aware that setting safety standards is important in order to live a more comfortable life.
Pse, PSC, etc. are laws that are updated every day due to these sad accidents.
Popularization of petroleum combustion equipment with PSC mark
In order to prevent accidents involving oil combustion equipment that had occurred frequently, a bill to display PSC was enforced in 2009, and it became a complete obligation in 2011, two years after transitional measures.
Specifically, it is mandatory to install an empty burning prevention device, comply with carbon monoxide concentration standards, improve the lid of the cartridge tank, require the installation of fire extinguishing equipment at the time of refueling in the cartridge refueling type, and require the installation of an incomplete combustion prevention device.
Citation: Ministry of Economy, Trade and Industry_To distributors of petroleum combustion equipment
In addition, in the article of Nikkei XTECH, there is an article that the cumulative shipment number of petroleum combustion equipment (oil heating equipment) displayed on psc has exceeded 40 million units.
I would like to consider what kind of products we will handle in-house while confirming the movement of the world.
Reference: Nikkei XTECH_ safe oil heating equipment with PSC mark exceeds 40 million units
Handling precautions! 100 yen lighter is also for PSC
Since 2010, cigarette lighters and multipurpose lighters (ignition bars) have been subject to PSC regulations.
As a background, we learned that there were many fire accidents caused by children's lighters playing with fire, and there were casualties, while in Europe and the United States, safety regulations on child resistance (CR) functions that children cannot easily use lighters were introduced, and regulations were introduced in Japan.
As a result, products manufactured and imported by companies that have notified the government of business have been prohibited from selling products unless they meet their obligations to comply with technical standards established by the government and do not have the PSC mark as proof of such products.
Specific regulations include "lighters (including equipment that ignites anything other than tobacco, and
containers and structures, and are limited to household products using plastic in whole or in part of the containers."
Citation and Reference: Q&A on sales regulations for tobacco lighters and multipurpose lighters (ignition bars)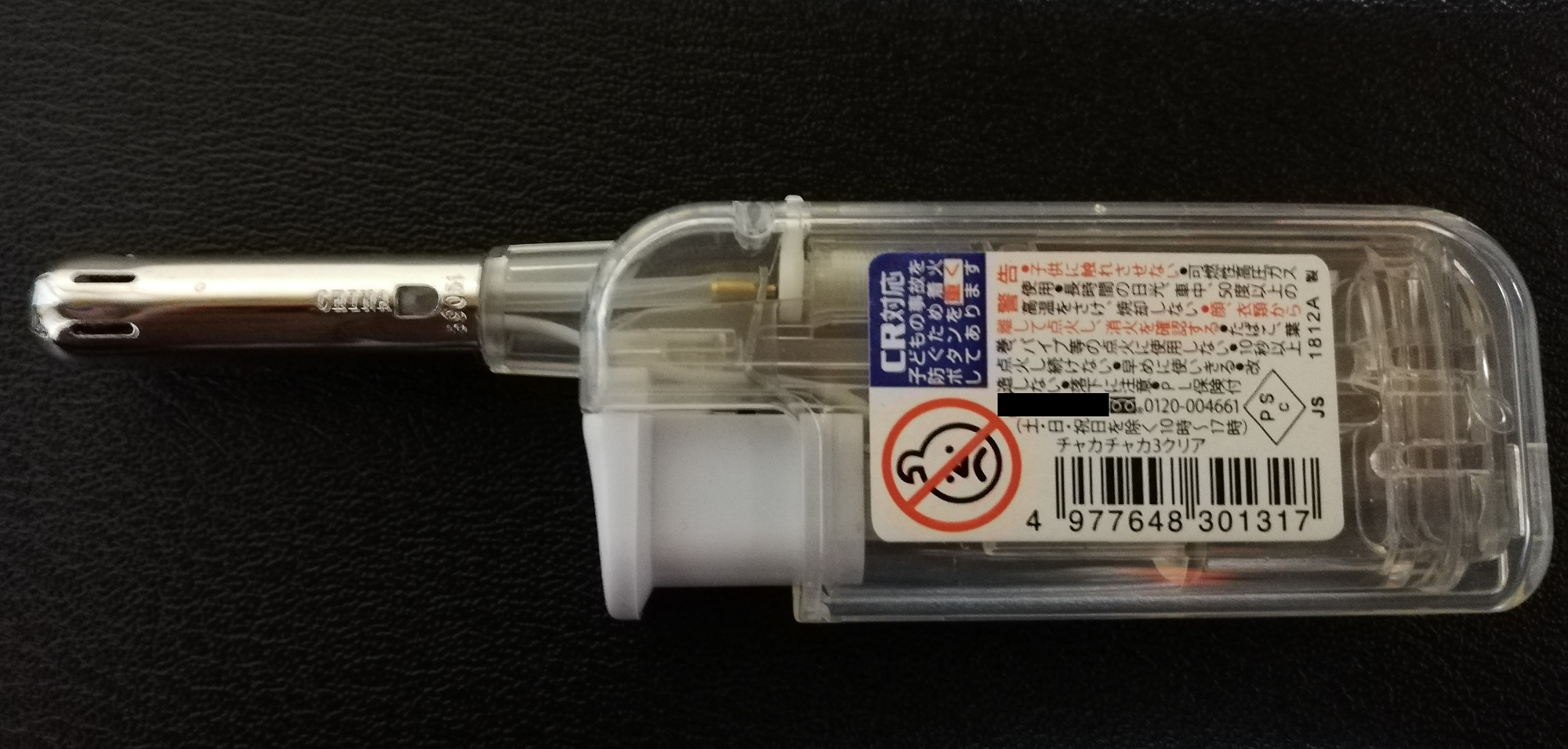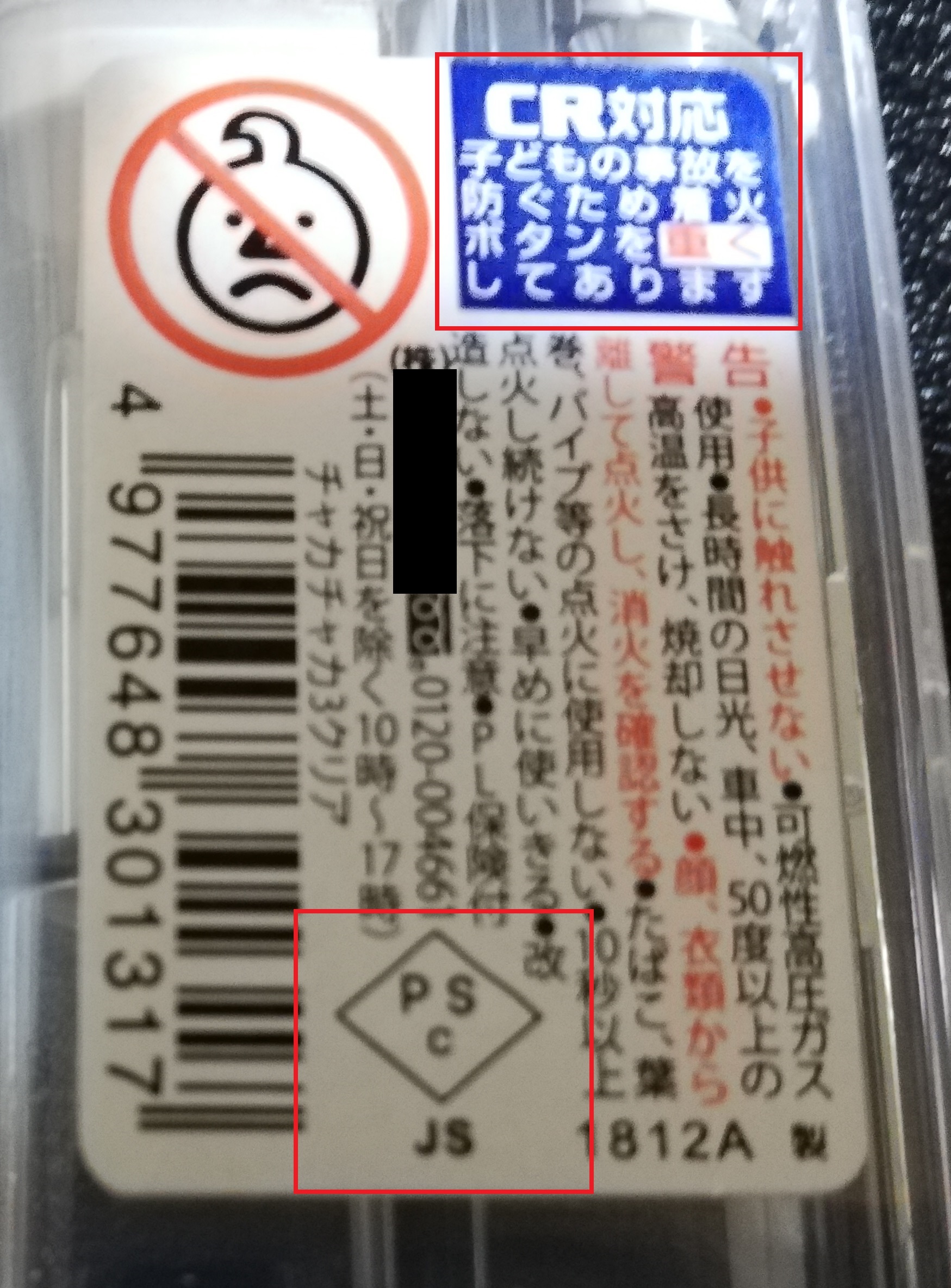 Severe Accident in Wooden Crib (PSC)
This can happen with cribs that meet PSC technical standards, but products covered by the PSC are expected to have such accidents.
Even Japanese companies that meet excellent technical standards will experience such incidents, so I think it is necessary to firmly refuse to sell foreign businesses that do not understand Japanese laws and regulations.
Quote: National Life Center_ A serious accident occurs in which the storage door of a wooden crib opens unexpectedly and an infant chokes!

PSE product collection case (our case study)
Because it is a story of our customer, I can not write much details, but I will tell you the contents with the meaning that I would like you to be careful even a little to those who see this page.
When consulting with us, the company ordered the Ministry of Economy, Trade and Industry to improve operations regarding the lack of PSE display of AC adapters (DC power supply devices: PSE specified electrical appliances) received, was that.
Apparently, the purchasing person in charge (directly handled by the executive of the company) purchased the product in China and also purchased an AC adapter to use for it.
However, there was a sign called PSE on the AC adapter itself, but we sold it without proper PSE procedures as an importer, and there was a notice from the Ministry of Economy, Trade and Industry.
However, in order to respond to the ministry's notice, there are no departments or people in-house who have expertise in certification such as PSE.
Considering the time and funds we will develop from the first, we called out that outsourcing is more economical.
When I called and heard the story, it seemed that I did not obtain the necessary "supplementary book" as an importer of PSE specific electrical appliances of AC adapter, so I first supported it from there.
On the other hand, everything necessary, such as product collection procedures and public relations, was already done.
We ordered product samples from the company, ordered ac adapters from the factory, checked the voltage, etc., and formally applied for a supplementary book.
After obtaining the supplementary book, we also supported the delivery of PSE importers to the Ministry of Economy, Trade and Industry (Bureau of Economy, Trade and Industry under the jurisdiction).
At the same time, we corrected the business improvement report to be submitted to the Ministry of Economy, Trade and Industry.
What was difficult was that the person in charge at that time had little knowledge about the PSE law, so there were many texts that seemed to be difficult to pass to the Ministry of Economy, Trade and Industry if it remained like this.
Good and bad aside, expressions related to legal texts are difficult to deal with from the perspective of people who are not used to it, while judging that they do not know from the perspective of specialized fields It tends to be.
In that regard, we have read the text many times, and I myself am from JETRO, a public organization, and I was used to such text expressions, so I am sorry as appropriate.
In the first place, the company has been seriously engaged in the business, and it happened to be operating without knowing the necessary PSE-related laws, but everything was successfully recovered.
It seems that the Ministry of Economy, Trade and Industry safely approved future business continuity by submitting a business improvement report with the deputy book.
I think it is the mission of the business operator to always confront these problems, but of course you will want to avoid it as much as possible in advance, and considering the safety of users, it is a major premise to design the business so that everything goes well at the beginning, not the story of avoidance in the first place.
We can help you from the earliest stage, and by any chance, you can consult with a business operator who has fallen into a state like the above company, so please feel free to contact us about that point.
It is important to learn how to proceed with certification safely, but on the other hand, I think that the case that did not go well will deepen your understanding.
I hope that this content will be used in your work.
Inquiries about certification in Japan
Please contact by E-mail